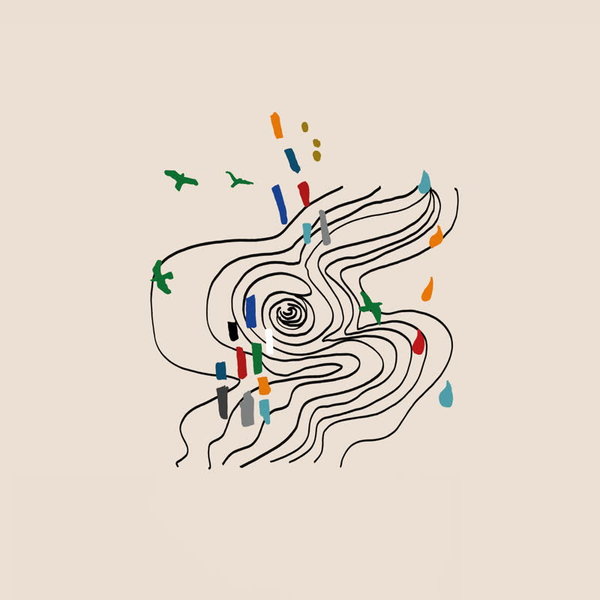 Manchester singer-songwriter Caoilfhionn Rose (pronounced Keelin) has today shared a new song from her luscious, soulful new album Truly. 'Fireflies' echoes a message of hope that permeates throughout the album.
Talking about the new track, Rose says: 'To Me' is about feeling a connection with nature and life. It's a peaceful tune about noticing everything that is happening around you.
Truly moves through a tapestry of curious musical inflections; nods towards folk, jazz, ambient, electronica and even a subtle influence of psychedelia, it never stands still to take a breath, despite its ethereal and delicate core. Out April 9th on Gondwana Records (Mammal Hands, Portico Quartet, Matthew Halsall, Hania Rani), in Truly, the young singer-songwriter has accomplished a body of work that is both sonically and lyrically wise beyond her years.
Co-produced by Kier Stewart of The Durutti Column following Rose's collaborative endeavours with them on their album Chronicle LX:XL, the musician's song writing draws from a diverse palette of influences, including Building Instrument, Rachel Sermanni, Alabaster dePlume and Broadcast. Rose also professes to a love for beautiful, stripped back, piano based music, such as Dustin O'Halloran and label mate Hania Rani.
Truly came to exist due to a deep-routed need to create – even though its conception was interrupted as Caoilfhionn Rose recovered in hospital from an illness, she found strength within writing music. "In Spring 2019 I took part in a gig swap with my good friend and fellow musician Kristian Harting who is from Denmark. We played several gigs in the UK but unfortunately the Denmark part of the tour was cut short as I was taken ill. I was hospitalised for several weeks and have taken the last year out to recover" says Rose. "I gradually returned to finishing my second album" she continues. "Coming back to creating after being unwell was challenging but also therapeutic. This record marks a difficult time of my life and writing it helped get me through that. I am really grateful to have music as an outlet." It may be this tremendously challenging period that has abetted its characterising qualities.
Rose's beautifully restrained vocal is all at once soothing yet mesmerising. She demands and holds attention through her evident talent yet hypnotises the listener into a trance with her experimental tendencies. "After being unwell, getting back to recording helped me recover my voice after not singing for so long. Finishing bits of songs, writing lyrics and recording vocals helped me get back on my feet and get better."
Caoilfhionn's debut Awaken, co-produced with label mate Matthew Halsall, saw the singer, songwriter and producer tie together remnants of Manchester's musical past with its evolving present. Prior to this, the artist collaborated with one of her biggest musical influences, Vini Reilly of The Durutti Column. The musician worked with the Manchester band on four songs on their album Chronicle LX:XL. "I've learnt a lot from collaborating with musicians like Vini Reilly, Matthew Halsall and my bandmates" says Rose. "This is reflected in my current style and approach to making music. I no longer just write as a therapeutic or reflective process; I can write more abstractly and outwardly."

Kier Stewart of The Durutti Column co-produced her latest offering, Truly, following his band's collaborations with Rose. "I befriended Kier after we worked together. Collaborating with The Durutti Column was my first experience of recording music with other people in a studio." Together, the pair have created something expansive yet fragile – and altogether unique. "He's brought so much to this project" she says. "I feel Keir has brought out the best in the songs, adding really intricate and subtle details and effects. It was inspiring getting to work with Keir and I've learnt a lot from his approach of just experimenting and seeing what works."