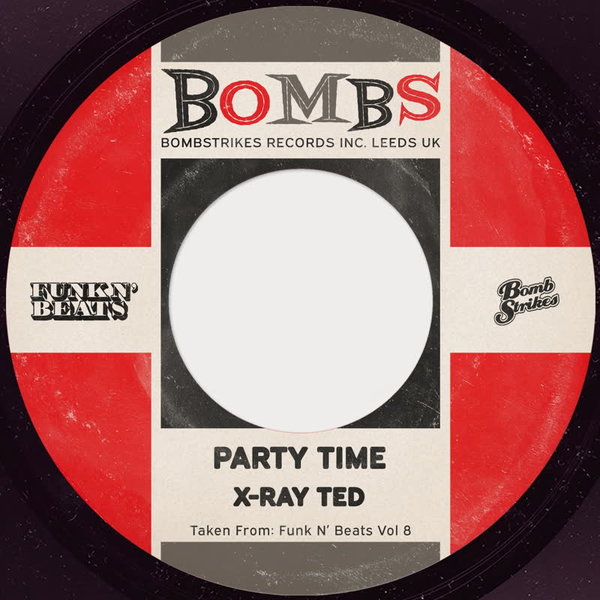 BOMBFUNKB008S | 2021-03-26
Taken form the forthcoming Bombstrikes compilation – Funk N' Beats Vol. 8, curated by Bristol DJ and Beat Smith X-Ray Ted, 'Party Time' is available digitally for the first time. Originally available on a limited run of vinyl, the release sold out within a matter of days. This one has already picked up some serious heat with support from DJ Koco, Krafty Kuts, and Craig Charles on his BBC Radio 2 show.
As a track 'Party Time' hits all the right spots with a virtuoso cut up of Funk and Beats and what better way to get a taster of what the album has in store. This is just one track of many exclusives from the album which places stone-cold classics from legendary sampling pioneers Double Dee & Steinski (exclusively remastered for the album!) alongside more new music from X-Ray Ted himself. The collection also includes music from Ugly Duckling feat. People Under The Stairs, DJ Yoda & A.Skillz, The Allergies, Brownout, Fort Knox Five, Soopasoul, Boca 45, The Traffic and many more.