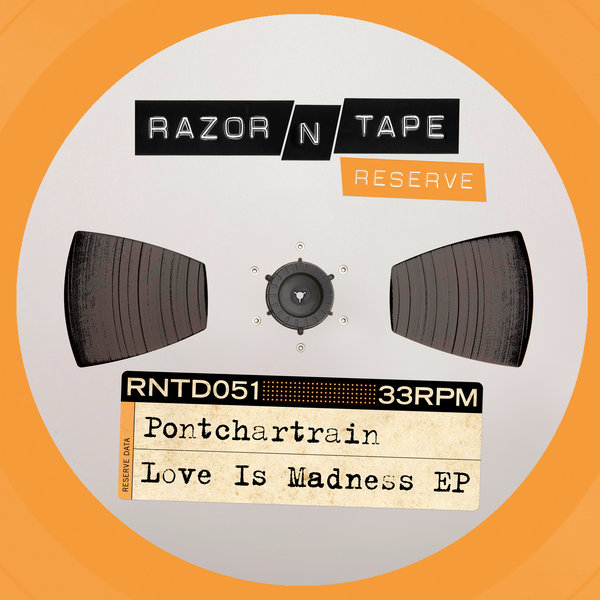 Detroit's Pontchartrain takes the Razor-N-Tape reigns for his debut on the label - an all-cylinders-firing jazz laden, deep house EP with an exquisite Demuja remix.



The EP kicks off with 'The Friends & Lovers Dub' version of the title track 'Love Is Madness', filled with deep pulsing pads, resonating dashes of sax, crisp percussion and a bumping bassline that provides the perfect backdrop to the echoing mantra of 'Friends... Lovers'.



Next 'I-80' is a wonder of shimmering arps, brooding bass tones and reverberating trumpet touches. Perfect for the early hours, entrancing dancers as it washes over the airwaves.



After that, Austria's golden boy Demuja hits hard with a Kerri Chandler channeling deep house remix of 'Love Is Madness', centred around a pumping bass synth, sustained organs and a classic marriage of horn stabs and emotive spoken word.



Closing the EP the original mix is a sun kissed, eyes closed gem that blends delicate bongos, rousing sax lines and the sweet vocals of Simon Black & Leafar.



A must for any record collection out there, house head or not.