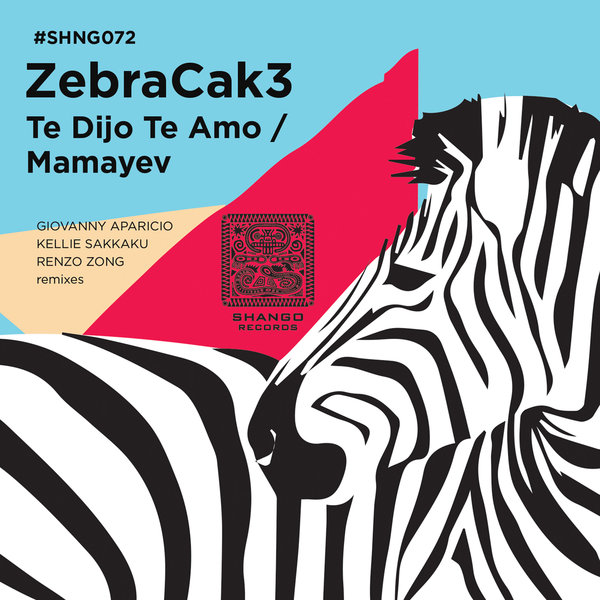 Born in the dark streets of Cairo, grown to the unforgettable forests of Santa Esmeralda, spending its teen

years in Bombay and Tangier markets, mature into the deep spacey Jungle of Ghana we proudly present

you a new label from the land of the pyramids: SHANGO RECORDS invites you to an unheard world

music psychedelic trip: like through a colorful kaleidoscope we will melt down Indian and Pakistani Vibes,

Arab-Tek and Oriental groovy vibes, Afro-Beat rhythms n' pieces, Cumbia Tropicana flavors and cosmic

Ghetto-Latin vibes into forbidden sounds of frenzied electronic dancefloor rituals. Outside traditional paths

these driving grooves and polyphonic structures take the adventure seeking dancer to Dionysian highs and

places never been before.

There was music from my neighbor%u2019s house through the summer nights. In his blue gardens men

and girls came and went like moths among the whisperings and the champagne and the stars. At

high tide in the afternoon I watched his guests diving from the tower of his raft or taking the sun

on the hot sand of his beach while his two motor-boats slit the waters of the Sound, drawing

aquaplanes over cataracts of foam. On week-ends his Rolls-Royce became an omnibus, bearing

parties to and from the city, between nine in the morning and long past midnight, while his station

wagon scampered like a brisk yellow bug to meet all trains. And on Mondays eight servants

including an extra gardener toiled all day with mops and scrubbing-brushes and hammers and

garden-shears, repairing the ravages of the night before. Every Friday five crates of oranges and

lemons arrived from a fruiterer in New York%u2014every Monday these same oranges and lemons left

his back door in a pyramid of pulpless halves. ZebraCak3 is a gentleman from Maiami. This is

his first offering for Shango Records and comes with remixes by Giovanny Aparicio, Kellie

Sakkaku and Renzo Zong. These tracks makes us smile and we're sure you will smile too.