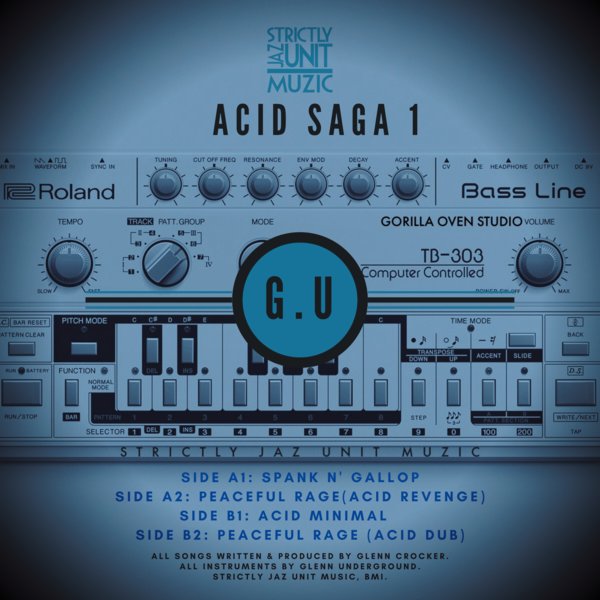 SJU MUZIC'S GU (GLENN UNDERGROUND) pays tribute to ARMANDO GALLOP & EARL SMITH JR better known as ARMANDO & SPANKY of PHUTURE on ACID SAGA 1. The legacy of GU'S Roland 303 can be felt in these latest tracks with bubbling acid lines seeping throughout both SPANK N' GALLOP & PEACEFUL RAGE (ACID REVENGE). Overall, ACID SAGA is deep acid with a trippy swaying sound that shakes a semicircular canal around a minimal acid base entangled with a magical groove

* Mastering [Gorilla Oven Studio] Glenn Underground
* Instruments [All Instruments Performed & Arranged By] Glenn Underground
* Producer, Written By Glenn Crocker
* Artwork [Photography By] TE BO GO SJU MUZIC SA
* Publishing Strictly Jaz Unit Music BMI
* Release 21-03
* Special thanx to Jesus, The True & Living God.