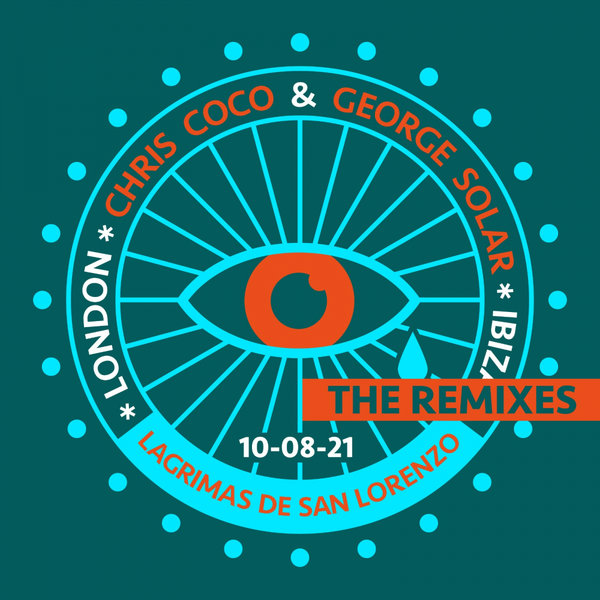 With "Lagrimas De San Lorenzo", Chris Coco & George Solar channel their inner star child in order to complete their summer Island phenomena tribute trilogy in style.
Here we have a fine, hazy, afternoon dub vibe from British Balearic maestros Coyote and a more electronic, serious take from Italian downtempo don Massivan, both featuring the wonderful guitar tones of Kamelmat.
And so it's time again soon to gather on that island and get together under the moon & the stars in order to celebrate life. All the tears shed on warm summer nights like that are destined to be tears of pure joy. Look up there... or just ask Lorenzo!