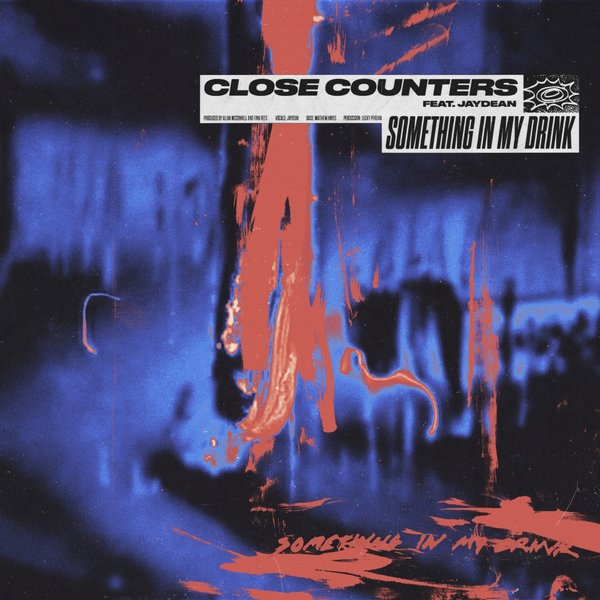 Following their "UP AND OUT" single (which was championed by Bradley Zero, XLR8R & NME) and "SPEAK IN TRUTH" collaboration with renowned vocalist Allysha Joy (Which gained support from Clash, Jamz Supernova, Huey Morgan and Mixmag), Melbourne based production duo Close Counters prepare to release their highly anticipated "FLUX EP".

With a knack for flow and re-inventing, the past 12 months has seen Close Counters turn in remixes for the likes of Denzel Curry and Bag Raiders (which was premiered by Phil Taggart on BBC Radio 1) as well as fellow Melbourne natives 30/70 Collective (on Rhythm Section). The "FLUX EP" combines broken-beat flavours with the duo's signature soundscape at the crossroads of house, neo-soul, hip-hop and disco. The EP oozes warmth and uplifting vibes throughout, it's textural palette and tight grooves perfectly complimenting each other throughout.

On the records created, the duo explain: "The 'FLUX' EP is a colourful array of four songs we made at the tail end of 2019 and the start of 2020. These tunes continue our deeper exploration of dance and house music, projecting positivity through rhythm and song writing. Having started playing live with a full band during the development of this project we have incorporated a lot more live playing in these recordings. With a background in jazz we thrive off the spontaneity of jamming and improvising when developing our music and are constantly trying to find the sweet spot between multiple musical worlds of groove."

The visual aspect of the EP was directed by band member Finn Rees under his Piewack moniker. This includes use of his signature hand drawn animation in film-clips and visualisers - as well as some new techniques including drawing on super 8 film. The balance of organic and electronic elements are reflected in both the visuals and the music.

With "SOMETHING IN MY DRINK" (feat. JAYDEAN) acting as the EP's focus track, Close Counters recount wanting to "capture the warmth and atmosphere of crate digging for funk records, mixing in waves of drum breaks, samples and live instruments. Whilst the song is an uptempo groove, it touches on the very serious topic of drink spiking. JAYDEAN's lyrics tell the story of the broken trust, anxieties, and the physical discomfort that occurs to someone who has had their drink spiked. For lovers of Thundercat and Kaytranada - we're channeling that new funk sound."

After a move across the Tasman Sea a few short years ago from Hobart, the duo had expanded and enlisted a full 7-piece setup with live-percussion, woodwind and stringed instruments joining the tour-de-force on stage which features dancers from their greater collective. In a relatively short spanning career, Close Counters have swept crowds supporting Sofi Tukker, Confidence Man, Roland Tings, Tall Black Guy and been widely supported by tastemakers Giles Peterson, NME, Pilerats, EARMILK, The Sound You Need, Stoney Roads and radio crews at BBC Radio 6, BBC Radio 1Xtra, triple j, Worldwide FM, KEXP Seattle, NTS and Balamii. All the while collecting millions of streams and cementing their status as one of Australia's hottest house and soul exports.