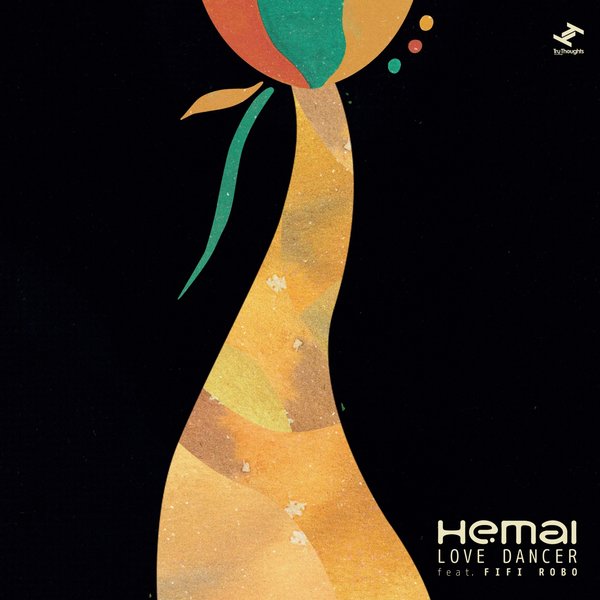 "Love Dancer" is the latest single from producer and multi-instrumentalist Louie Hemus AKA Hemai (hee-migh), featuring lyricist and vocalist FiFi Robo. Taken from the hotly tipped 21-year-old's debut album 'Strange Beauty' (out 7th May), the track blossomed from a piano session, with instrumental sounds and flow washing over the electronic elements and showcasing the mystical musicianship of the pair.

"We put our heart into making this song more than music", Hemai explains. "I'm an avid believer in emotive expression over logical expression. Feel over theory. It has a heart of its own."

Developed during the UK's lockdown, "Love Dancer" ebbs and flows as all of us have in difficult moments, particularly in recent months. Musically following the same pattern as waves shifting from calm to crashing, the track is a moment to pause, to breathe and to recollect; "It's a song about acknowledging what's going on, slowing the fear down and fighting through whatever needs fighting. A Love Dancer is a free, present person in my head", FiFi Robo muses. The track looks to the natural world for signs of hope and healing, specifically to conkers (horse chestnuts). If left alone, a conker will die after Autumn but if put with others in an appropriate space it will rest and survive through the winter; "It reminded me of the healing that humans do. Something silly, but it resonated with me when writing this song".

Sitting roughly in the middle of 'Strange Beauty', "Love Dancer" is the third track taken from the LP. "Production-wise I'm experimenting with the concept of space; bringing together my favourite sounds from around the world and the universe and merging them with UK roots. Strange Beauty is a reflection of myself and my loved ones", Hemai explains.