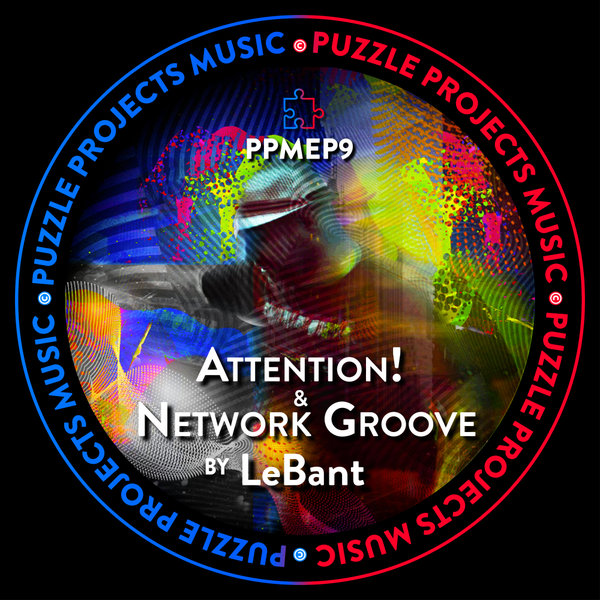 Taking things down a notch after the thumping dance floor cuts on the previous releases, PuzzleProjectsMusic opens its doors to LeBant once again. The Bristol-raised, San Francisco-based producer has been carefully cultivating his own nu-disco-tinged sound for the past 10 years, adopting a focused, meticulous approach. By taking his time and refining his craft privately and patiently LeBant has arrived with a maturity beyond his years on the scene. As a relative newcomer, his sound is nuanced, confident, and utterly enchanting.

This two-track EP kicks off 'Network Groove' (PPM0024) locking us into a hypnotic disco groove, utilising organic-sounding percussion and building up to breakdown just before the two-minute mark. LeBant adopts a less-is-more approach with this cut, keeping it simple, while also imbuing the track with his own distinctive personality. Flourishes of trumpet pop up to add character, while the bassline continues to transfix you all the way until the glorious end.

This 'follows with ATTENTION!' (PPM0025), a soothing funked-up number full of analogue melodies, strings and pads that wash over you. LeBant's firm grasp of arrangement and narrative keeps the track lively and interesting throughout, telling a gripping story with his retrofied production.

LeBant's arrival on the scene marks a critical step forward for the artist as he finally introduces the world to his sound and prepares to step into his power as an artist. Rest assured this is an artist whose talent and dedication are a perfect fit for PuzzleProjectsMusic.

Dropping next, expect another slammin' EP from Ben Spalding and Ronald Christoph.