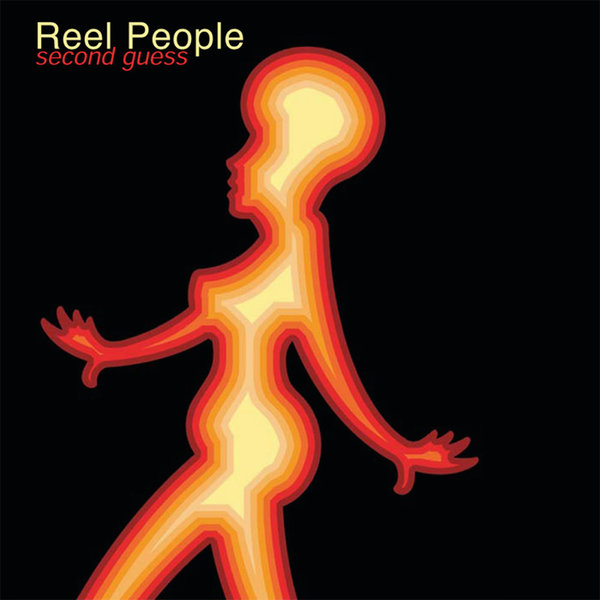 Second Guess (2021 Remastered Edition)
Reel People
Papa Records
PAPACD001 | 2021-03-19
On March 3, 2021, Reel People release a beautifully updated version of landmark album Second Guess, as well as updated recordings of the album's nine accompanying singles. The move comes some 18 years after Second Guess' full mainstream release via Defected and marks a welcome return for the seminal LP - a boundary-pushing mix of beats, jazzed-out house, sultry rim-soul and sweet songcraft - to its original home on Papa Records.

The 2021 iteration of Second Guess is a must-have for any self-respecting Reel People fan, combining digitally-remastered tracks from all previous versions of the record whilst adding special bonus remixes and edits. Those tracks added for the 2004 Defected release, namely The Rain (featuring Sharlene Hector), In The Sun and You Used To Hold Me So Tight (both featuring Angela Johnson), as well as live versions of cuts including Butterflies, Can't Stop and Washing Away, are all present and correct; as are three productions unique to Papa's initial 2003 drop - Positive Over Negative, Runaway and Feel Free. On top of that comes a previously rare remix of Butterflies by The Layabouts and Dr Packer's delicious retro-soul flavoured re-rub of You Used To Hold Me So Tight.

Second Guess touches back down alongside digital remasters of the nine fizzing singles remix packages released either in tandem with it or as essential follow-up. Can't Stop deploys Phil Asher's street-smart remix alongside killer house interpretations by Dennis Ferrer (slinky) and Kenny 'Dope' Gonzalez (organ stompin') whilst the album's title track (featuring Jag) swells with soulful majesty thanks to Blaze's remix input (as well as that of Grant Nelson and Da Lata), and In The Sun gains percussive depth via Yoruba Soul, gospel-punch courtesy of The MuthaFunkaz and deeper drive with DJ Spen's Code Red crew. Elsewhere, Copyright, Dave Lee and Rasmus Faber provide smokin' revamps of singles including The Rain and The Light. Remastered and repurposed, the sophisticated groove 'n' flow of Reel People's Noughties output sounds especially, powerfully relevant for today's soulfully-focused dance music scene.

Reel People's incredible heart 'n' soul story is well documented - acclaimed album releases Second Guess and Seven Ways To Wonder, high-spec compilations Golden Lady, Retroflections and Retroflections Remixed and, through it all, an impressive roll call of collaborations further including Angie Stone, Tony Momrelle, Omar, Navasha Daya, Paula, Chantae Cann, Michael Champion, Eric Roberson, Dayne Jordan and Arrested Development's Speech.

Reel People, spearheaded by core trio Oli Lazarus, Mike Patto and Toni Economides, is set for an especially busy 2021 - old material mixing with new. This April, the collective unveils sublime three-track EP Hearts Collide, a collection of new songs and vibes that builds on the success late last year of single I Never Knew (featuring Speech) and follow-up EP Dancing On The Moon - the outfit's first new material in over a decade. With the prospect of further original releases in the months ahead, Reel People are seriously on a roll.