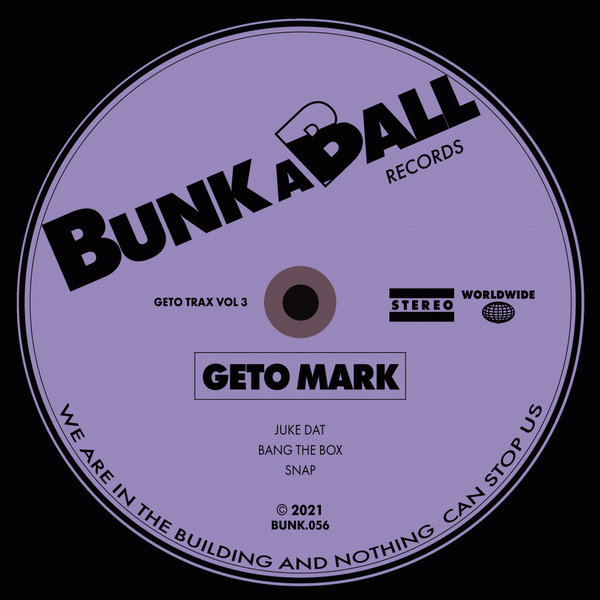 BUNK056 : Geto Mark - Geto Trax Vol.3
Geto Mark is back with a continuation of his series of EPs on Bunkaball.
Here is the Volume 3 from the prolific producer, 'Dance Mania' Lover.

Geto Mark is an up and coming musical artist based out of Chicago. With roots deep in his city's House Music scene, he makes tracks that are an homage to the classic 90s Ghetto House sound. Filthy, booty shaking, and raw, Geto Mark's productions are made strictly for the dancefloor.

- 'Juke Dat' captures the essence of Dance Mania with a minimal and funky balance of filthy vocals and bouncy bassline.

- 'Bang The Box' features an infectious hook paired with thumping and relentless percussion.

- 'Snap' does exactly that, with it's hard hitting drums and rubber band bassline.