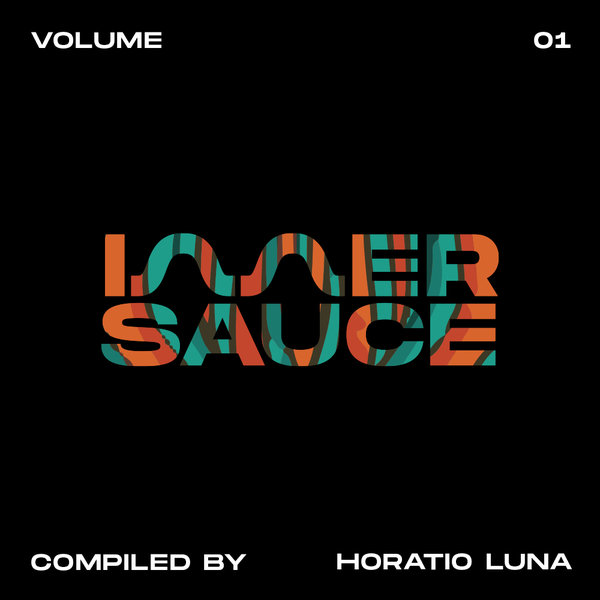 Inner Sauce Volume 1, Compiled by Horatio Luna
Various Artists, Uno Lizard and Tom Edwards, Sam Gendall
Inner Sauce
ISRA01 | 2021-04-30
2021 is a year in which we all hope to emerge from the recent dark days and head firmly back into warmth and positivity. That is definitely going to be the case if UK producer Zepherin Saint has any say in the matter. Having recently relocated from his UK roots to the warmer climes of Melbourne he was blown away by the incredible depth of talent on offer in the Australian music scene. By his own admission the effervescent live electronic band culture reminds him of the glory days of the Brit Funk era, a scene by which he was heavily inspired.

Curating a label that focussed on live instrumentation has always been on Zepherin's bucket list and such is the strength of the scene he came upon in Melbourne it became the perfect city to launch from. 'Inner Sauce' aims to give a spotlight to and bring many of the key bands to a wider audience. In his own words "Australia is swarming with talent, and the world needs to hear it".

First up from the label is an inspired compilation album highlighting some of the scene's hottest talent which has been compiled by local hero Horatio Luna.

It's an album which touches on the many musical edges of the Australian scene combining warm and breezy house with instrumental jazz and groove heavy funk flourishes. The tracks are all tied together by an incredible musicianianship and fuelled by endless passion and boundless energy.

Luna has picked tracks from Aka Zeb, Beatnik Collective, Don Glori, AstroVillain, Close Counters, Special Feelings, On-Ly, JK Group and many more seriously talented Australian artists. He also features heavily in his own right via his collaborations with Foshe and Dufrense as well as under his John Henderson guise where he collaborates with On-Ly. Luna also appears with the trio Lush Life who feature here with Zepherin Saint on the fabulous track 'Somfi'.

These are artists from across Australia bringing hugely varied musical backgrounds and influences to bear. Aka Zeb is a House and Hip Hop producer based in Naarm with a love of jazz, funk and disco. Perth's Special Feelings combine experimental "Stoner Jazz" with house fusion and broken-beat. Beatnik Collective meanwhile is a collaborative instrumental group hailing from Melbourne combining House, Electro, Jazz and Funk.

As well as criss-crossing the whole of Australia in its search for the freshest talent there is of course a strong Melbourne based contingent. Home of Horatio Luna it's a vibrant scene. The compilation features Close Counters who originally hail from Hobart but are now based in the city. Theirs is a fusion of house, neo-soul, hip-hop and disco. Acid-jazz collective AstroVillian shine with 'Electric Stress', JK Group fuse raw live jazz and electronic synths on 'Seeds' while Don Glori's deep fascination with Jazz, House and Brazilian vibrates on 'After Hours'.

That this compilation is an incredible window into this Australian scene is undeniable; it's a glorious showcase for all involved and a spectacular way to launch a new label. As we bask in the incredible artistry of this release we can only look forward to what comes next from Inner Sauce.