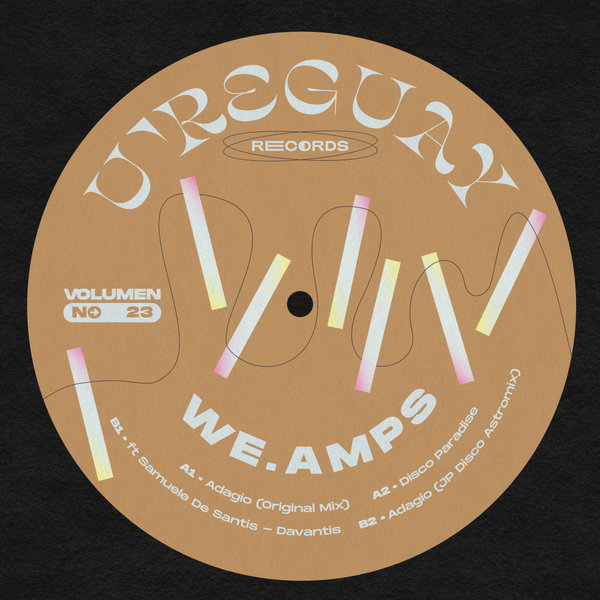 we.amps are back with this new EP made by four sinuous tracks including the remix signed
by the Italian producer JP Disco. A mix of house and acid beats, from the heavenly sonorities
of 'Paradise Disco', whit clear Disco influences and high drums complexity, to the more
simple but determined and persistent arrangement of 'Adagio' characterised by a clear and
strong bass line and crunchy drums. 'Davantis', made with the collaboration of the Italian
Samuele de Santis, is built up on a strong female Vocal which is running through all the
arrangement, accompanied by a strong Bass sample and crispy drums.