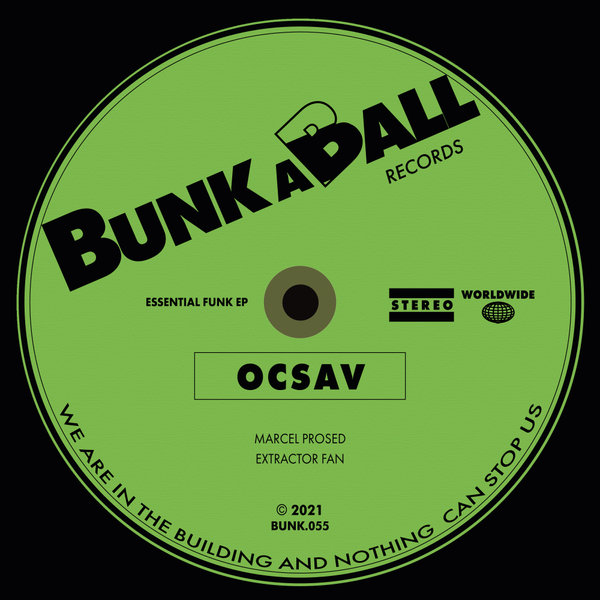 BUNK055 : Ocsav - Essential Funk EP.
Ocsav is back on Bunkaball with 2 stunning, sunny and trippy tracks.
'Marcel Prosed is one of the best track of entire catalogue at Bunkaball Records. Gonna play it as much as possible' said Don Rimini
Here comes Essential Funk EP

- Marcel Prosed was born during the summer of 2020. You can feel the sunny open air vibes. A singing vocal, funky drums and a simple bassline team up to deliver this smooth banger!

- Extractor fan will take you on a proper journey with its long vibing strings and its groovy acid bassline.