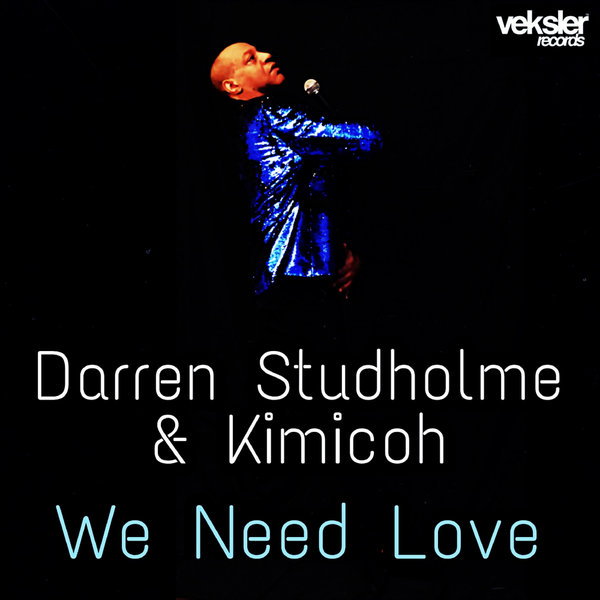 Originally from South London, UK, House Music DJ and Producer Darren Studholme started his successful career as a DJ way back in the days of the early House Music scene. At the break of the 1990's Darren started his original productions in the Acid House and House genres. He made a mark in the industry worldwide as a Producer and Remixer collaborating with major and independent Artists on multiple record labels. Now a sought after staple in the House scene, Darren Studholme resides in Cyprus and continues producing and remixing real House Music for the world.

Kimicoh is a World class International recording Artist with ongoing recording projects all around the World that inspire and bring awareness to love and World Peace. He has worked with some of the biggest names in the music industry and continues to be a humble soul. His belief is that music matters and is a perfect platform to bring awareness to issues around the world that effects us all.

As a vocalist he has performed duets with several Artists in the USA and Internationally, this, coupled with many projects as lead recording Artist in House Music, Soulful, Afro Soul, EDM and Techno. This year he promises to release some of his best work in Dance Music. A fusion of Disco, Jazz and Pop, combined with his outstanding vocals and support vocals from some of the most soght after support Vocalist in mainstream music. Kimicoh states 'This is my dream, a great music production and to come full circle and work with some of the top Vocalist who inspired and molded me along my journey'

Kimicoh simply wishes to record a positive message to dance, inspired by his love of House music, humanity, love of dance, love of music and expression. We present to you Kimicoh, a Global Ambassador of World Peace.

'Ready For Love' is a true Soulful House masterpiece and a long awaited collaboration with Darren and Kimicoh. Expect a mind blowing jazzy melody with Soulful House Piano chords, Deep Bass, stompimg Drums, Synths, Guitar and incredible World class vocals. If you love exceptional Soulful House, this track is a must have. Thank you!