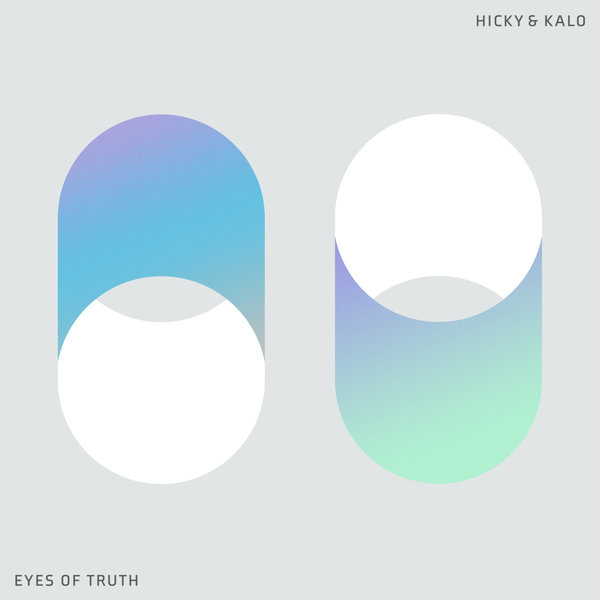 Rising out of Montreal's prospering nightlife are Hicky and Kalo. Both born and raised in Canada, this DJ/production duo have been dictating the sounds of the city's underground over the last half decade. Although regulars throughout Quebec's much lauded club circuit, it is the world-renowned Stereo Nightclub which has served as the home base for Hicky and Kalo's impeccable taste and exquisite programming skills. Also accomplished producers, the duo's deep melodic sounds have found a home on Hernan Cattaneo's Sudbeat Music, When We Dip's XYZ and their own Plaisirs Sonores imprint. Now as 2021 begins for Hicky and Kalo, the duo further their foothold within the progressive underground, debuting on Cid Inc's Replug Records with a two-track showcase entitled 'Eyes Of Truth'. 

Beginning with the deep and fluid grooves of the title selection, Hicky and Kalo marry liquid-like arps with textural swells and glowing atmospheres. Evolving percussive arrangements and sweeping effects add nicely to its mediative drawl, before shifting energy into a captivating break. Transcendent in nature, the centrepiece delights with shimmering arrays and gentle percussive splashes, perfectly complementing the emerging arps as the groove drops for a soothing finale. 

The companion piece 'Route To North' is equally brilliant with it's pacier groove and similar hypnotic disposition. Building in waves, a muscular bassline rumbles, pushing rhythmic flow forward, while striking stabs and a chorus of harmonics adds colour and depth. A beefed-up percussion section brings further cadence as the narrative evolves, eventually melting down into a placid break. Cinematic drifts and aquatic effects highlight the iridescent centrepiece, creating a sense of calm across it's one-minute running time, before eventually giving way to the charged groove for an electric finale.

With 'Eyes Of Truth' Hicky and Kalo have added another important release to their resume, one which sets the stage for the duo to have a breakout year.