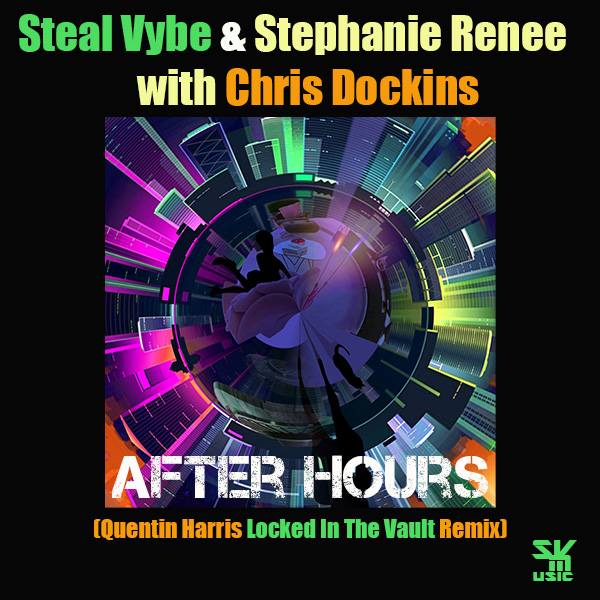 After Hours (Quentin Harris Locked In The Vault Remix)
Steal Vybe
SVM061 | 2021-04-23
After Hours
Quentin Harris Locked In The Vault Remix

(9:35)
After Hours
Quentin Harris Locked In The Vault Instrumental

(9:35)
Safely secured and locked from the Steal Vybe Music vaults, we are bringing back a Steal Vybe classic gem from the early years, After Hours remixed by Quentin Harris, who brought his own unique style to the dance music scene. We are proud to give you this timeless remix piece.
Credits:
Lead & Background Vocals by Stephanie Renee
Lyrics Written by Stephanie Renee.
Special guest, Chris Dockins
Remixed by Quentin Harris
Publishing: Chris Cee Rule Forman Music ASCAP, Creator%u2019s Child Music ASCAP.