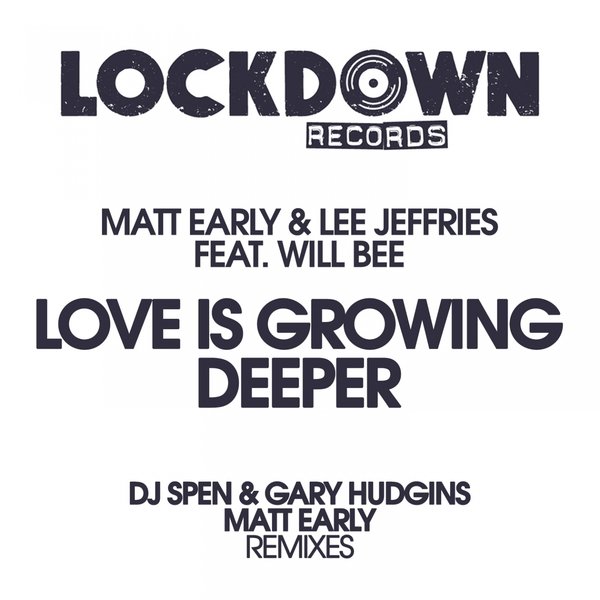 LOCKDOWN001A | 2021-02-12
It's deep in life's darker times where the brightest lights shine. In the midst of moping and moaning, certified 'soul boy' & DJ Lee Jeffries and producer song writer, Matt Early who has worked along side the likes of Frankie Knuckles & Grant Nelson thought, like a lot of us: 'f*ck this!' They built a studio and enlisted a host of names to help collaborate on a new project. Soon, they found themselves slipping back into their dancing shoes and creating serious magic. The boys' new imprint, Lockdown Records, has one goal: to bring together house music's greats from around the world to create – what they aren't afraid to call – anthems.

Lockdown's debut release is a right old groover from the two, featuring vocals from Will Bee. 'Love Is Growing Deeper' is a smile inducing house track bursting with soulful brilliance.