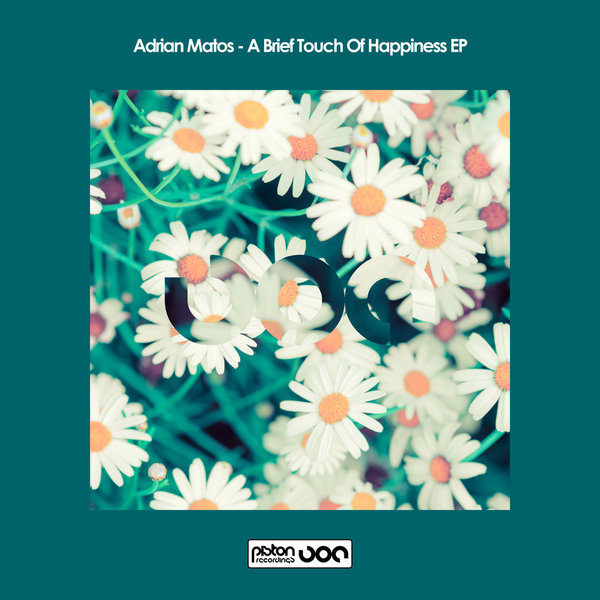 Adrian Matos marks his Piston Recordings debut with a wonderful three track EP titled A Brief Touch Of Happiness. With over 7 years DJing around the most important electronic events in his country, Adrian Matos became one of the residents at All The Toys, which is owned by influential DJ, Ordonez. This allowed Adrian to share the booth with some of the best jocks around the world. In 2016 he ventures into the field of musical production giving light to his own tracks, where he is able to show his principal influences and his own style came alive. As the result of his hard work, he won the New Producers contest, organized by RotoFest music festival, publishing three of his tracks on the Mexican record label Manzanita Shit. Passionate about music in all areas and genres, Adrian's staging is characterized by showing the audience a variety of elegant, dark and explosive sounds in every single set. Focussing mainly in music production and sound exploration, Adrian works every day to develop his own sound, a sound that identifies himself.

A Brief Touch Of Happiness opens the EP, delivering a solid slice of deep house that will captivate. Nice, punchy kick drums are joined by a flurry of crispy hats, sharp claps and percussions, creating a smooth, rhythmic flow. A deep, droning bassline dominates the low end as cool, pitching vocal run through the groove. Dynamic FX add texture and depth as the groove takes hold, making this an absolute must have.

I Know What's Going On continues the deeper theme, taking use further into the rabbit hole with a sublime workout. Again, we see a solid drum structure which delivers tight rhythms that force you to move. A much more hypnotic affair, repetitive keys mesmerize as distant voices pique the interest. The bassline is wonderfully fluid as it pushes its lushness into every aspect of the groove. A real mover here, that will not disappoint.

Rehab In Japan rounds up the EP, taking us on a more organic route. Muted drums open the track, alongside a pulsing bass and wispy pads. The track feels delicately poised and at the same time, it fully engages, moving your feet to the sublime groove. Raw elements meet more refined, musical pieces, combining effortlessly into a coherent, groovy mover. A beautifully crafted slice that is not to be missed.