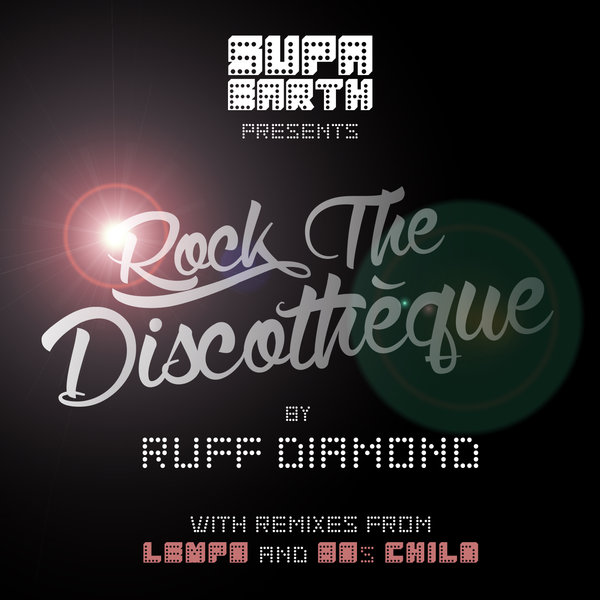 "Hitting off with the first offering on his new imprint, SupaEarth Records, Ruff Diamond returns firmly to his Disco/Boogie/Funk roots to deliver the floor shaking 114 BPM jam - 'Rock The Discotheque'.

Packed with a Funkadelic-esque driving bassline, infectious Disco-Rap hook, vocals that hit the Lisa Lisa spot and a beat full of all things Boogie n' Bounce, this gem will be rocking dancefloors & roller jams from Manchester to Miami, Ibiza and back.

On synths duty, Electric Diplomat adds a nice slice of icing on the cake with a cheeky Funkalicious Organ part, and Juno & Moog licks that take it back to the goodtimes of D Train & Grandmaster Flash.

Topped with futuristic cosmics and slick Vocoder from Ruff Diamond, the Main & Radio mix will appeal to a wide spectrum of DJs, crossing genres from Nu-Disco to Funk & Urban.

On remix duty are Disco edits Don - 80s Child (Masterworks Music) & Manchester remix maestro - Lempo (Snoop Dogg, General Levy, Applique Music).

With a hint of 'Electric Boogaloo', 80s Child delivers a less vocal, more dubbed version, with hard hitting kick, glorious delays, adding a Nile Rogers-esque guitar hook reminiscent of the Bowie era.

Lempo smashes this one, taking it up to a fun filled 123 version, giving it an underground club feel, with Jackin' vocal work and New York House feels.
"