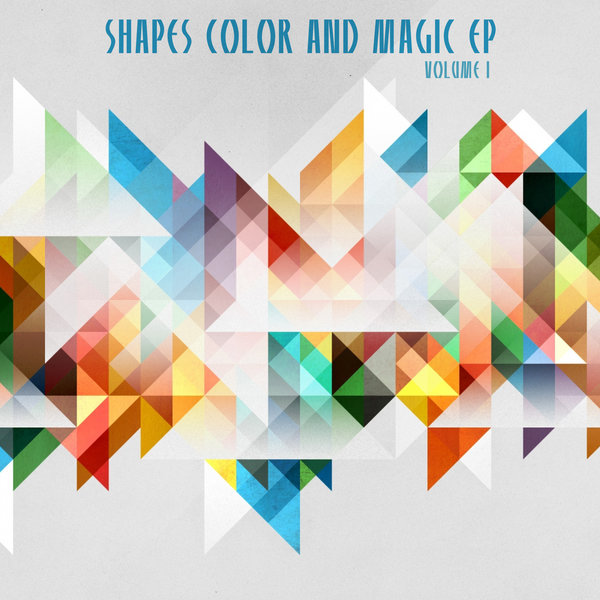 Honeycomb Music is extremely proud to present Josh Milan's phenomenal new "Shapes, Color and Magic" EP. On his latest EP, Josh explores some of the most innovative jazz and dance music rhythms ever released on the label. "Acts 2 and 4" set the tone for a remarkable collection of instrumental songs that include such gems as: "9 Pound Hammer," "Peace," "God Is On My Side," "The Plight of the Square" and "First Graders."

You can hear hints of Milan's vocals throughout the project, but his lead vocals aren't the focus here. In "Shapes, Color and Magic," he pushes the boundaries and challenges our beliefs around danceable jazz music. As with his "6.9.69" LP, this EP is very jazz influenced, improvisational and timeless.

Check out more masterpieces, courtesy of Josh Milan and Honeycomb Music by visiting: honeycombmusicstore.com

All songs written, produced, and performed by Josh Milan, except where noted.
All songs recorded and mixed by Josh Milan at Honeycomb Music Studios in East Stroudsburg, PA, except where noted.
"9 Pound Hammer" mixed by Glenn Thornton.
"First Graders" mixed by Moise Laporte.
Saxophones performed by Lawrence Clark.

Thanks to Cymande, Weather Report, War, Mandrill, Chick Corea, Earth, Wind & Fire, John Scofield, Airto Moreira, Flora Purim, Herbie Hancock, Epiphone Guitars, Fender Basses and Yamaha Musical Instruments. Thanks also to Abraham for making such a boss Shekere.

I'd like to dedicate this project to the memory of my friend Paul "Trouble" Anderson and the legendary King of the Open Mic bars, Ron Grant. Gone but never forgotten.

Mastered by Adam Cruz at EbbnFlow Studios in Bloomfield, NJ.
Published by Josh Milan Songs (BMI).

Cover art design by Adam Cruz.
Executive Produced by Josh Milan and Adam Cruz.

(c)2018 Honeycomb Music, LLC. All Rights Reserved.
Distributed by The Cruz Music Group, a Division of Mixtape Sessions Music, LLC.