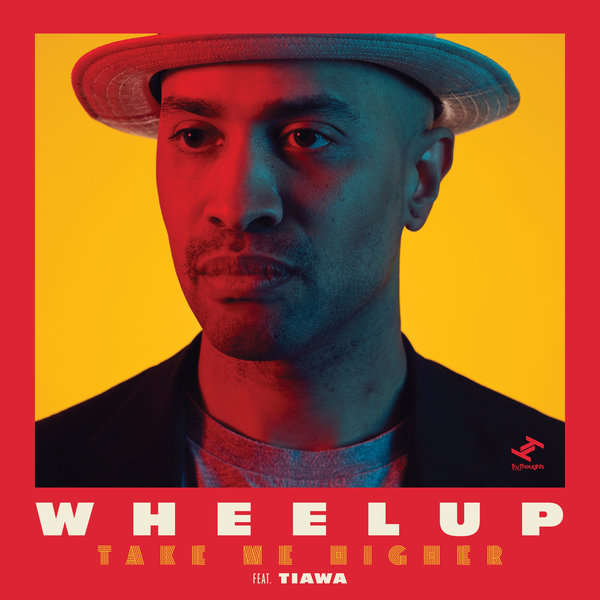 After releasing the neo-soul-fused "Good Love" in collaboration with broken beat pioneer Afronaut (Bugz in the Attic) at the start of 2021, WheelUP opts for introspectiveness with "Take Me Higher" recruiting Tru Thoughts label-mate and newcomer, singer/songwriter and MC Tiawa, who conveys an emotive vocal delivery, alternating between singing and spitting bars.

As well as Tiawa, the single features the rhythm master Nathan "Tugg" Curran aka Planet Battagon (On The Corner), who is also a session drummer for the likes of Basement Jaxx, Elton John, Kano and forms part of WheelUP's live setup. WheelUP and Tiawa first started working together after connecting at the Tru Thoughts 20th Birthday party at Patterns, Brighton.

Taken from his debut album 'Good Love', which boasts collaborations with Puerto Rico's most famous salsa musicians Roberto Roena; one half of drum and bass duo's Pola & Bryson elusive alter ego Abacus; one of the most well-known and loved voices in broken beat Bembe Segue; and broken beat pioneer and founder of Bugz in the Attic - Afronaut, Danny says of his latest outing:

"Take Me Higher is about pushing yourself up to the next level, out of your comfort zone and discovering new things in life".