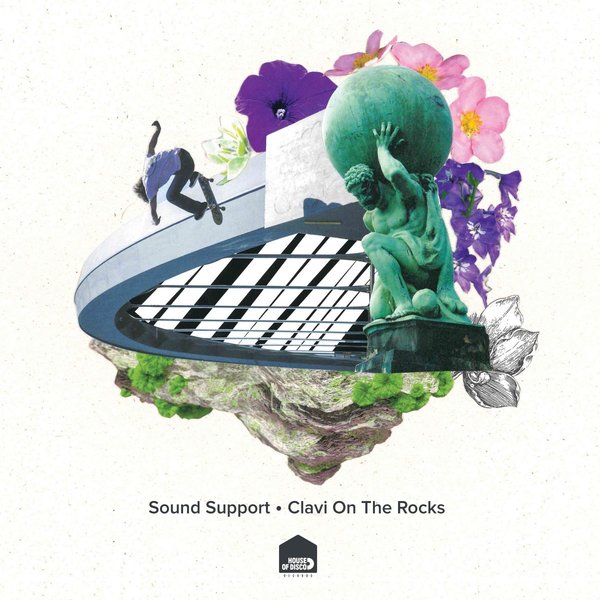 Doing everything they can to pull you out of that groundhog day slump, House of Disco draft in Sound Support, the new project from Dam Swindle's Lars Dales and long-time collaborator Lorenz Rhode, to work their wonders.

'Clavi' is all about the keys. From the emotive chords to the goosebump-giving basslines and Stevie-in-space clavinet mastery, it's an electro-boogie whirlwind sure to give a hyperboost to any misfiring start to the year.

Next up, 'Thesaurus Sex' is some serious sci-fi through your hi-fi, melding punchy bass synths with funked out stabs, soaring synthwork and a roaming-robo vox.

Piloting over to the B side 'Super Elevation', hits with modulating acidic arps, hard-hitting bass rumbles and galactic melodies before taking you into another dimension with the kind of eyes closed, classic pianos that will reignite the optimism in any wavering heart.

Closing it out, 'Enduro' has Sound Support laying vintage loops under a buzzed-out bass and that sure-fire clav goodness, over-driven into the high heavens. Add in a healthy dose of echoing keys, fizzing toplines and space echo claps and it's closer of epic proportions.