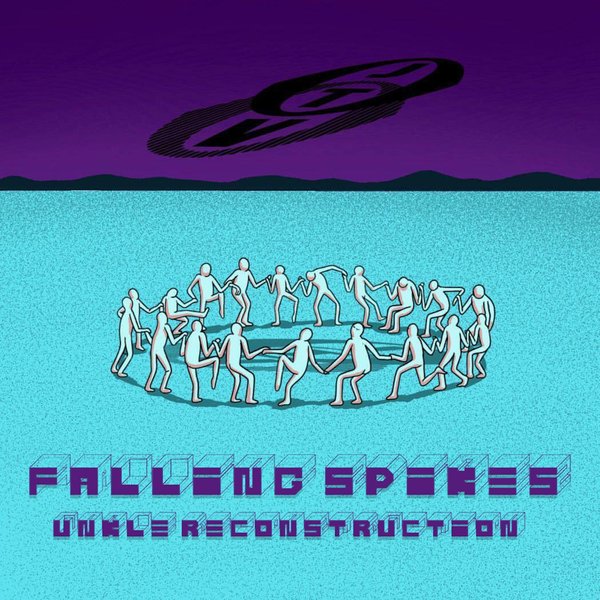 TIPT039BTI03 | 2021-02-25
Japanese Television return with a mind-enhancing collection of remixes and reconstructions of their third EP via Tip Top Recordings. Mixes are delivered from some of the UK's leading and up and coming electronic producers James Lavelle's UNKLE, Gabe Gurnsey, James Welsh, International Teachers of Pop, and Space Age Freak Out. The mixes add a whole new dimension and offer a glimpse into the endless possibilities for where the band's next adventure in sound can take them.

Single one sees Gabe Gurnsey (Factory Floor) adding his trademark hard-hitting beats and minimalist synths to EP III's otherworldly psychedelic single 'Bee Cage'. The original is an expansive, groove-laden treat that encapsulates the bands rhythmic jams, which Gabe adds further layers of astral beats to create something wholly other.

This is followed by James Lavelle's latest masterful UNKLE Reconstruction of EP III's lead single 'Falling Spikes'. Instantly recognisable JTV 'space-surf' whilst delivering the trademark eclectic UNKLE sound and twist. 'Falling Spikes' original leant into JTV's slacker, laid-back noise-outs, but at no point does it relent.

Japanese Television don't surf, but if they did, it would be on a swirling wave of reverb-drenched organ, garage-rock guitars, hypno-motorik bass and pounding, ritualistic drums. The band formed in 2018 through a shared love of fuzz boxes, Joe Meek and UFOs and together they invented "Space Surf". Upon discovering it already existed, they reinvented it. Taking the primal stomp of early garage bands and the wild, sonic wheeling of later psych oddballs, JTV mix in strange, rare instruments and homemade effects pedals to create something as alluring as it is unique. In 2020 JTV released the five tracks track slice of motorik space twang.

Preferring to work in a cold, dusty, village hall somewhere deep in the wilds of the east British countryside, Japanese Television once again recorded live to an old 8 track machine with The Wytches' Kristian Bell following the success of EPs I & II which both sold out first and second pressings immediately.

Japanese Television are growing and changing, but their cosmic glow remains extraordinary. Only JTV are 100% Space Surf.