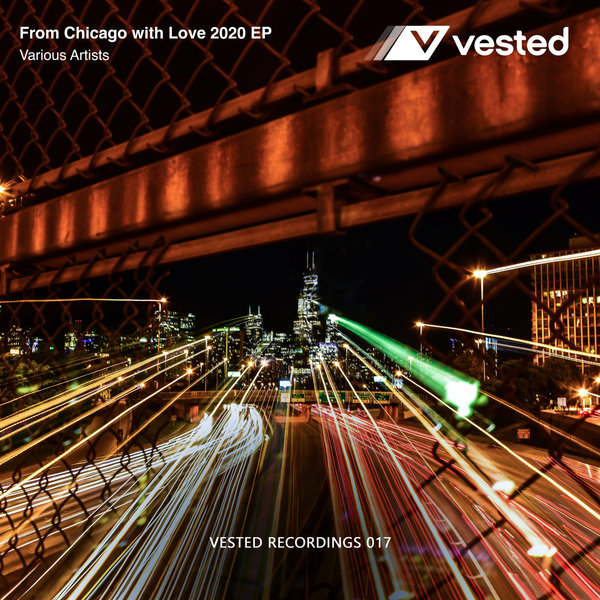 This 17th label release offers five wonderful and carefully-chosen selections of melodic electronic grooves, ranging from progressive house to deep house to melodic techno, produced by a handful of the Windy City's finest. In a year of unprecedented change and challenges, music has been the fabric keeping us united in the face of uncertainty, and this small cherry-picked collection of songs is being sent out to you all around the world to help close out 2020 – from Chicago with lots of love.

First up - Vested label regular Jeff Ozmits and label newcomer Bedroom Logic team up to bring you "Secret Sky"– a driving melodic peak-hour progressive gem that begs to be hammered during a prime stretch of evening. A deep and bouncing bassline paired with pleasing synth arpeggios really hit the sweet spot here and start this release off right.

Second - Vested label head RJ Pickens teams up with Tru Musica label head Brian Boncher to collectively bring you "Astral Dream"– a house-driven melodic progressive tune layered with guitars, synths, stacked percussion, and a bassline paying playful homage to an electronic classic. Special thanks to instrumentalists Jim O'Reilly and Skeebo Geebo for their melodic contributions to this composition!

Next up is the multi-faceted My Boy Elroy in a team effort with OpenOptics in bringing you "Where Do We Start Now"– a sublime deep melodic house offering infused with synthwave leads, organic handpan textures, a trotting rhythm section, and a low end groove that just feels amazing. Special thanks to instrumentalists OpenOptics and Troy Page for their contributions to this project!

"Clearing Space" is a lush and textured melodic techno composition with deep and driving groove from staple Chicago artist: Hummingbird. She's assembled a lovely, intricate, and moody piece of electronic music here will have you listening to all the nuances amongst the smooth energies of this piece over and again.

And rounding out this release is "Deeper Than Us" by FJ9 – a really promising newcomer to the label and the Chicago music scene alike. Fusing elements of melodic techno, house, and electro in this composition, he delivers a modulated-synth-driven piece of music that truly finishes this compilation with a big bang. A bonus edit of this track has also been provided for those of you who just want to cut to the chase.

Last but not least, special thanks to Chicago-based photographer Eric Formato for capturing a compelling urban essence of our amazing hometown skyline for our release artwork!