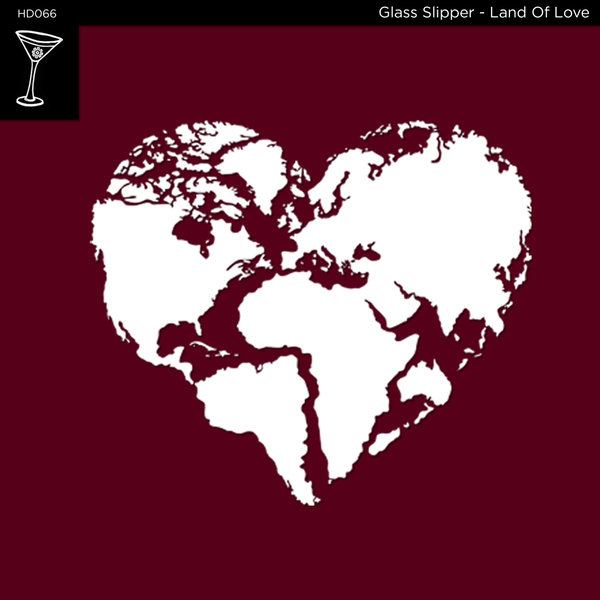 "Take me to a place where the wind is glazed with honeysuckle kisses"

Occupying the airwaves with soulful technology is Austin based duo Glass Slipper. Glass Slipper is a vocal House music project by Lisa Cork-Twiss and Brad Eller. Lisa is known as a former member of Real McCoy and Brad is a respected vet of the Bay Area scene. Their project merges classic soul with forward thinking instrumentation with thought provoking vocal messaging critical for the times. Recently Glass Slipper has seen a string of releases on house staples like Sole Channel, Puro Music, Colour and Pitch, Subplot, and Midnight Riot. When a studio video passed the desks at HD headquarters we immediately "fell in" with Land of Love. To compliment this special selection, we invited two of our favorites to report for remix duties; musical cosmonaut KiloWatts and deep dub designer Hubb.

Land of Love is a journey laden in lush pads, funky square-wave basslines, and vocal textures taunting and leading you forward. Cascaded drips of melody roll over the sonic environment like water as building intensity is translated through the evolving bass patterns. The dub offers us a slightly altered shade with tech-leaning drum arrangements and subtle vocal effect trails. KiloWatts provides a vibey broken beat interpretation with finely crafted fills. Pleasant arpeggiations dance around funky bass construction while melodic density rises upward. Ultimately leading to a layer cake of synthesizer tension. Early morning duties are offered courtesy of Hubb with his 5am love featuring hints of guitar and piano setting the vocal components adrift in a sea of warmth.