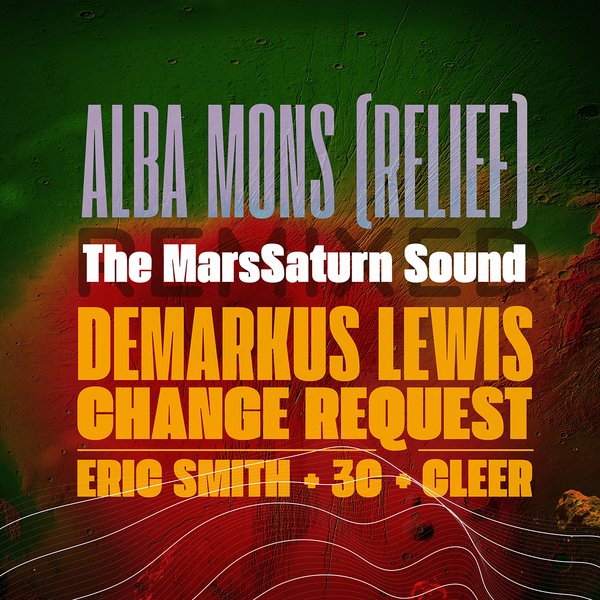 William Neal and Chris Rodriquez aka The MarsSaturn Sound, is a production duo from Dallas, TX who combine hip hop beats, melodic writing, and a decided focus on sultry Jazz-laden grooves to create contemporary downtempo tracks of modern mastery.

Alba Mons (Relief) - Remixed EP features a grouping of eclectic remixes from likes of deep house mainstay Demarkus Lewis, Chicago artist Change Request, Dallas DJ/Producer Eric Smith, 3C, and Cleer, offering well-rounded takes on the original track harmonic structure, string arrangements, and rhythmic stabs.

This essential collection of interpretations of the Dallas duo trip-hop psychedelia inspired original work of cascading synths and warm electric piano vibes will surely find its way into the most discerning playlists and DJ sets.