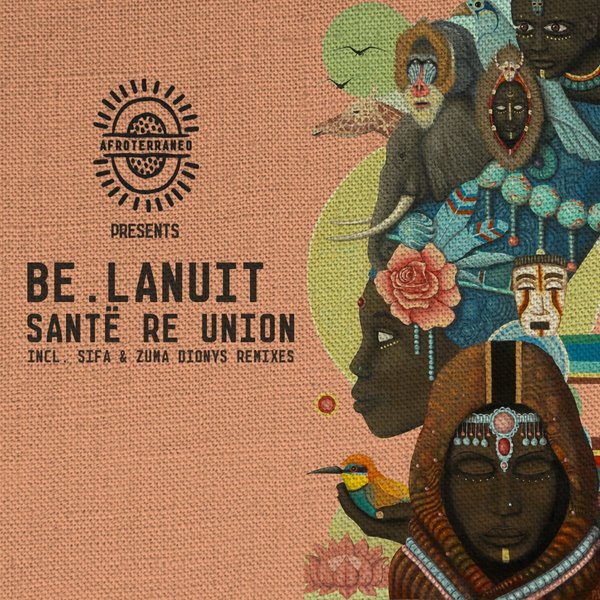 Afroterraneo brings back some warm summer vibes to our lives with this great new release from Be.lanuit (Music For Dreams / Sol Selectas, with remixes by Sifa (Kompakt/ Depth / Offering Recordings) and Zuma Dionys (Sol Selectas/Pipe & Pochet).

Santë Re Union is a delightfully warm and good time groove with chanting vocals by Seydina Mboup from Senegal, percussions from Syria by Omar Kattan and afro vibes that are superbly authentic. It will bring worldly goodness to any party. Santë Re Union (Sifa Remix) is more deep and club ready, with house drums powering along the spritely synths and soft acid lines. Santë Re Union (Sifa's Ritual Expression) is a delightful acoustic vibe with percussion front and centre. The stringy toms, shakers and more, all sink you into a nice jungle vibe with humid synths and bird calls. Santë Re Union (Zuma Dionys Remix) is a more plodding groove, with rich pads and nice rubbery bass making you cut loose.

This is another fantastic EP from all involved.