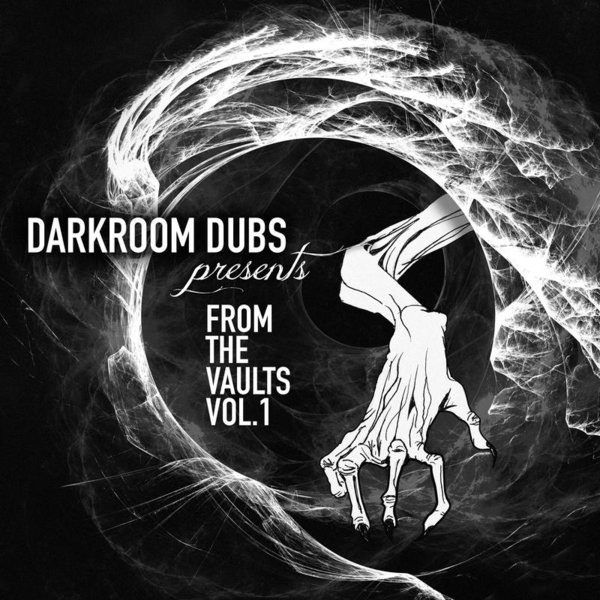 Darkroom Dubs Presents From The Vaults Vol. 1
Various Artists
Darkroom Dubs
DRDDA003S | 2019-11-22
Deep in the darkest corner of the Darkroom Dubs HQ, hidden behind racks and racks of records, is a secret passageway. Beyond it lies a long dark tunnel laced with more booby traps than the entire Indiana Jones franchise. Follow it to the very end, if you dare, and you will find a two-foot thick door made of the strongest Scottish steel. Only two men can open it, but everyone knows what is behind it.


Those men are Darkroom Dubs bosses Silicone Soul. And the loot behind this heavily guarded façade is the masters to Darkroom Dubs remarkable back catalogue: A vault stocked with over 16 years of ageless deep, dark designs from some of the worlds most respected and innovative house and techno craftsmen. A vault that contains no fluff, no filler. Just grooves tailored strictly for understanding dancefloors that come with a sound of their own. It's a late-night hypnotic, forward-facing sound that is showcased perfectly here on From The Vaults Vol.1.


Classics, forgotten treasures and current heaters: From The Vaults Vol.1 comprises of 20 Darkroom Dubs discs through the ages from the labels sprawling global family of kindred spirits. Skinnerbox, Sei A, Id!r, Extrawelt, The Spirals (aka Silver City), dubspeeka, Freska and many more, including Silicone Soul themselves. 16 years deep but consistently timeless, these are the deepest, darkest corners of Darkroom Dubs vault. What lies beyond it is now up to you.


Mastered by Conor Dalton at Glowcast Audio.
Art by Michelle Haswell.