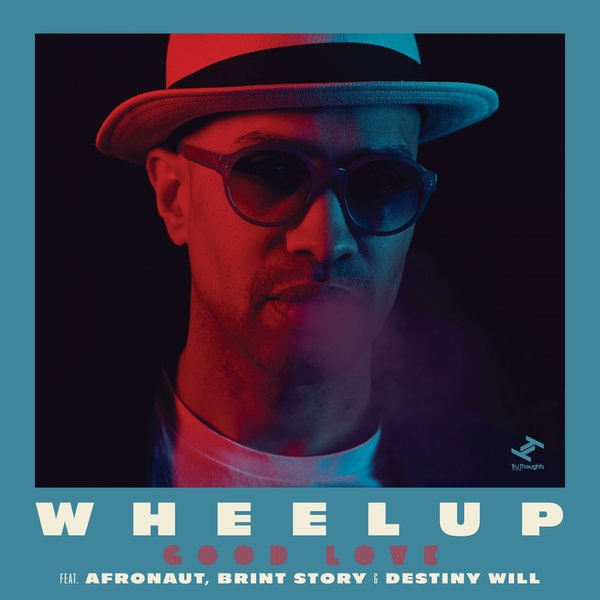 Following on from a string of successful releases on Tru Thoughts, CoOperation Records (Co-Op) and Future Bounce (Jamz Supernova's label), that garnered support from all corners of the electronic and jazz world - including Gilles Peterson, Bonobo, Ben UFO, Emma-Jean Thackray, Laurent Garnier, Avalon Emerson & more - Danny Wheeler, the West-London multi-talented artist behind the pseudonym WheelUP returns to unveil the neo-soul fused single "Good Love". It's the broken beat revivalists fourth outing from his highly anticipated debut full-length of the same name, which lands on 23rd April 2021 via Tru Thoughts.

Linking up with broken beat pioneer and founder of Bugz in the Attic - Afronaut (a frequent collaborator on the album and the act who knighted Danny with the name WheelUP), Wheeler also enlists the help of Alabamian deep south rapper Brint Story and vocalist Destiny Will on the future bruk anthem. In the artists words: "Good Love is something that I generally want to see in the world. It's timeless broken beat. Overall, this LP is my pursuit of broken beat excellence".

As an artist, producer and DJ of dual heritage: Zimbabwean and British, growing up in the epicentre of bruk that is West London around the likes of Goya Music, IG Culture and Kaidi Tatham - it was only natural that Danny would gravitate towards the 'West London Sound' - as WheelUP puts it: "It's in my musical DNA". Originating from the drum and bass world as Danny Wheeler, WheelUP follows the footsteps and lineage of 4hero, evolving from jungle/D&B to broken beat/bruk. Danny's Zimbabwean heritage is explored through his use of polyrhythms and hyped percussion that he perfected on his Zulu inspired EPs "Ndebele" & "Wanezi" (Jamz Supernova's top EP's of the week on BBC 1Xtra).