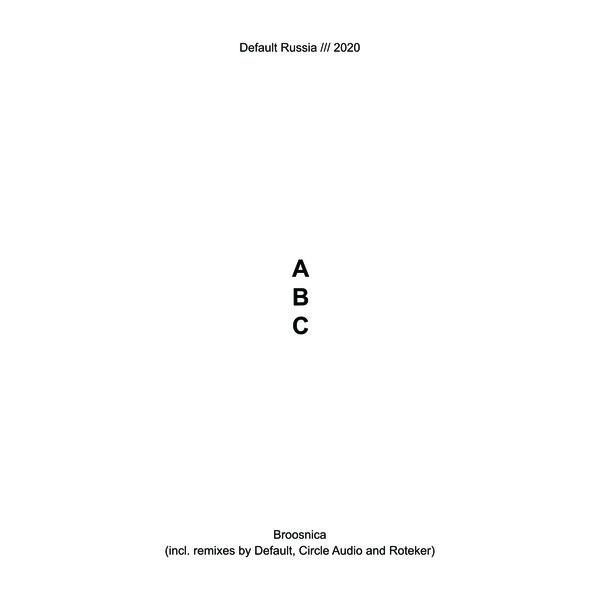 DEFAULT continues his journey as a music label, presenting the long-awaited release of Broosnica - "ABC".
The representative sizzle of the cassette, piece by piece, takes on a musical shape, harmony and development. Six tracks are waiting for us, including three original mixes - "A", "B", "C", and the same number of remixes from DEFAULT band, Circle Audio and Roteker (aka Marshall Fishwick).
Premeditated calculation or chaotic ranking? Connect these points in your own way and hear the result.