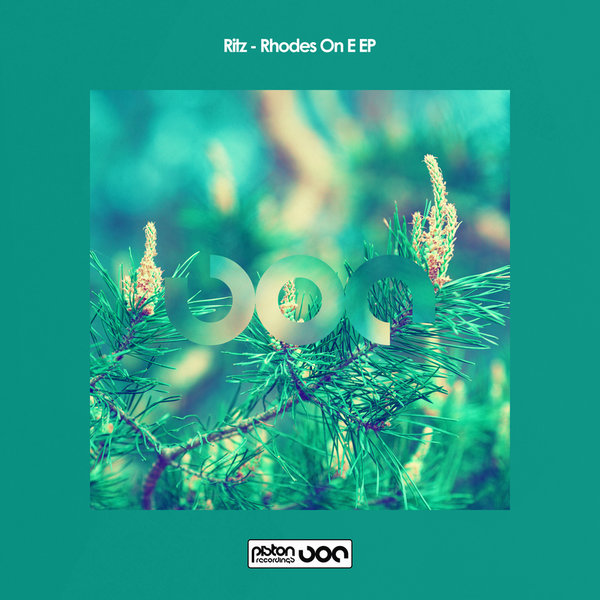 Fresh off the back of his hugely well-received album - Non-Linear Thinking, Ritz returns with the fantastic three track EP titled Rhodes On E. Ritz remains a stalwart for us at Piston Recordings, he is relentless in the studio, always coming up with quality cuts. He is a master of his craft, and his back catalogue is evidence of this. 2020 has been a bumper year for him and we can tell you that in 2021 we will have much more from Ricardo. One of the greats, it's always our pleasure having him here.

Rhodes On E opens with an instantly infectious, soft chord and a rhythmic drum pattern. Spritely hi hats and sharp claps enhance that rhythmic flow as a deep, plucky bassline dances across the groove. Cool, whispered vocals add intrigue as that mesmerizing chord remains a constant. As the track evolves, flurries of percussions add weight alongside a series of delicate melodies. A superb slice once again, not to be missed.

Up next, We All Live On Each Other's Dreams dishes out a breaks groove with a nod to the early breakbeat, hardcore days, courtesy of a classic piano chord stab and some Chicago flavoured acid licks. Space-age synths create a surreal atmosphere alongside pitching notes. A deep-rooted bassline drives the groove locking us into the rhythm, forcing you to move. Great stuff and a showcase of Ritz's never-ending talents.

Rounding up the EP, we have 262. A fast-paced, upbeat hybrid groover. Nice punchy kicks lead alongside crispy hats and rhythmic percussions. An infectious acid line sits over a deep bassline as an array of cosmic synths and pads work the higher frequencies. Totally immersive and beautifully hypnotic, this one is an absolute must have to take the party deep into the night.