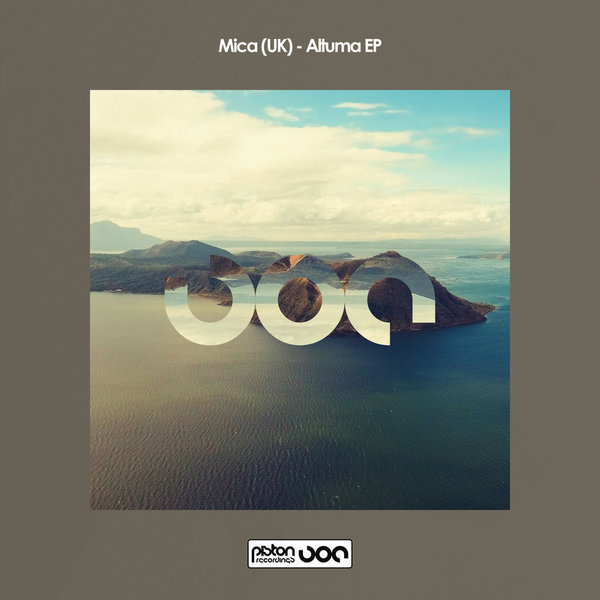 Manila based British DJ, producer Mica, debuts on Piston Recordings with the superb, Altuma EP. Mica has had the music industry at the centre of her heart throughout her life, receiving a Steinberg Diploma and BA Hons with her studies. But it was her out of studying activities that drove her passion for electronic music. She had started spinning in small bars in Manchester, before going onto co-producing weekly student nights at University, then going on to working for Fabric and Ministry Of Sound. In addition, she gained further knowledge of the music industry working for Colombia Records and PRS For Music to name a few, which opened up a world of different kinds of musical influences. Today, her musical repertoire revolves mainly around house music, with a splash of disco and glitches of techno here and there, which has proven to lure punters to the dance floor all around Asia. Bearing fruits from the studio, she saw her first release on Asia Music Record Label (Manila) in 2016, which led to a 2-track remix release of Impossible Quintets on Dub Temple Records (Australia), which was followed by Fahren, Mica's collaboration with Alinep for Asia Music's 10th year anniversary compilation. In 2017, Mica had the chance to do her version of Robert Miles' classic, Children which gained number one spot on Love International along with The Funky Way EP. This was followed by a 3 track EP under Argentinian record label, Elephant Chords, where she has had the chance to remix other artists. Her latest EP, titled Wait For You, was signed by Asia Music and is another collaboration track with Alinep. Since then, she has been balancing her new motherhood lifestyle with her music and is co-producing a series of events, Footprints and SOS while working on more musical goodness in the studio.

Altuma sets us on course to the dancefloor with a vibrant deep house mover. Nice punchy beats, sharp claps and crispy hats combine alongside a strong, plucky and dancey bassline. Soft chord stabs tease as sporadic, arpeggiated notes come through in flurries. A top-notch slice that will definitely get the floor moving to the groove.

Caelum offers up a smooth, groovy joint, thanks to a rich blend of melodic notes and chords. Tight beats, shuffling percussions and an undulating bassline drive the groove beautifully, providing the fodder for your body to move. Layers of hypnotic arpeggios create an infectious rhythm, making this perfect weapon to get the party rocking.

Igneus takes us deeper into the late-night session with a firm, robust deep house groover. Punchy kick drums are joined by a lush, playful bassline while sharp hats slice through the low-end frequencies. Melodic chords flow through the sound in sporadic flurries, creating intrigue, making us want more and more. A proper, full-on cut that will not disappoint.