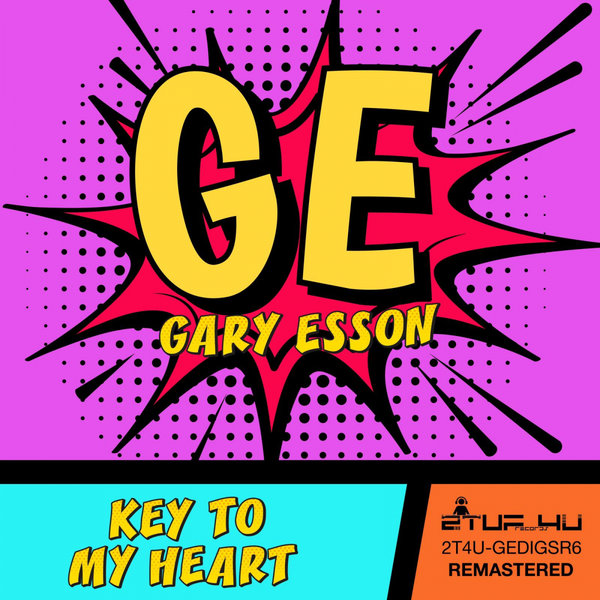 2T4UGEDIGSR6 | 2020-12-18
GARY ESSON 'Key To My Heart' 2T4U-GEDIGSR6

Once again exciting times for with new Vinyl & Digital music from 2TUF4U Records as we see many new forthcoming releases and digitally remastered re-releases from one of it's earliest signings GE, Mr Gary Esson. Not only will these be available at our official store, but also world wide at all good digital music stores.

Label Owner and Executive Producer Karl Brown of Tuff Jam became aware of GE's production talents in the early 2000s. After this quickly became a working relationship with releases such as Nu Generation EP 2004 and The Return EP 2009 released on vinyl.

With a sample collage technique at the heart of his style, GE's sound is colourful, bumpy and imaginative with influences from the likes of Todd Edwards, Tuff Jam, MK, and Masters At Work.

When GE started producing in the early 90s, some of his production techniques involved using cassette decks to make drum loops and playing over the top of them with a Casio keyboard. Initially Hip Hop and R'N'B productions were planned. However, this equipment naturally swayed to more of a synthesised dance music sound. Like many aspiring producers the limitations of resources bread creativity and originality. As the years continued his studio grew to include Yamaha keyboards, Cake Walk and FL Studio digital audio workstations.

Fast forward to today, GE stands shoulder to shoulder with the pioneers of the vocal cut up era.