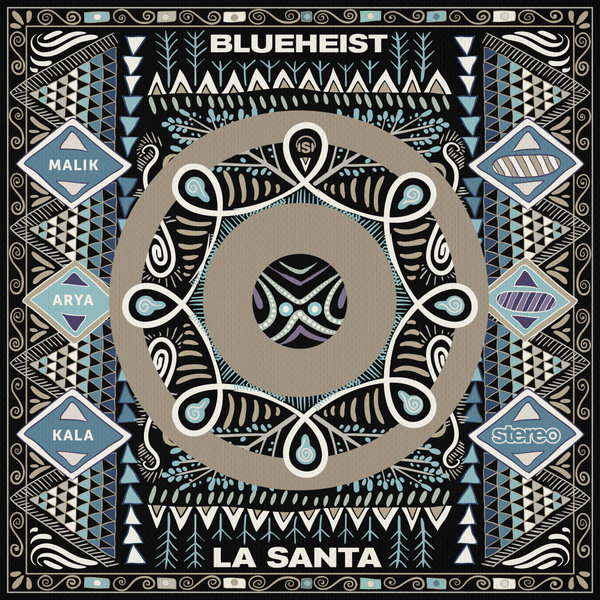 La Santa has a very particular approach to electronic music. Her style, which is in constant evolution, is deeply harmonious with rhythms full of sensuality, a unique sound loaded with sensitivity and groove. Her listeners unleash their imagination and ascend to where there is only a real connection.
Her latest project is this triple release, including 'Malik, Kala, and Arya', which she has made in collaboration with a veteran DJ & Producer that debut with this new Alter Ego named, Blueheist. Three original tracks with which, once again, La Santa wraps us in a halo of mysticism using organic sounds. 'Kala' is our gateway to this new story by the producer from Madrid. A percussion-dominated track whose infectious nature captures the listeners and takes them to a dimension with science fiction reminiscences. 'Arya' takes over and does so by again yielding the leading role to percussion, to which she now adds captivating vocals. Its character is certainly darker than its predecessor with a changing development that only adds intrigue. And finally, the tribal 'Malik' closes the EP with a sound closer to the one we know La Santa for.
'Malik, Kala, and Arya' will be available from November 18th on Stereo Productions.