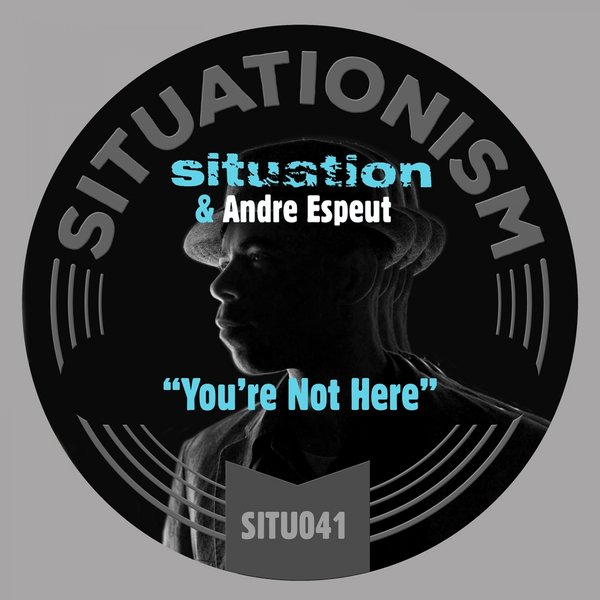 Situation & Andre Espeut join forces again for "You're Not Here" which has been a couple of years in the making!

The prolific singer songwriter Andre Espeut has been gracing multiple chart-topping releases recently on labels such as Glitterbox, Large Music, No Fuss, Midnight Riot & Hot Sunday records. This collaboration sees Andre combine effortlessly with the Situation collective to produce "You're Not Here" which is a beautiful fusion of mid-tempo neo soul tinged with disco, where Situation enlist Robin Lee (Faze Action/Andromeda Orchestra) to play strings, Joe Carey on Saxophone, James Payne on bass & rhythm guitar, with Dom Thompson on Keys.

Along with the Original Mix, the 'Vocal Reprise' sees a more stripped back version, opening up to hear the lovely tones & harmonies that Andre is so good at, producing a much more Balearic vibe. The remixes on this release firstly come from Ron Basejam (Crazy P) where he takes the track to interesting yet compelling new heights with his moodyman-esque style builder that edges along a slightly darker vibe until halfway through when it brilliantly opens up into an infectious nu-disco groover ...genius! The second remix is delivered by Chevals who creates an incredible masterclass of how a remix is done by taking the original riffs & parts and re-playing and arranging them in his own outstanding funked up nu- disco style!