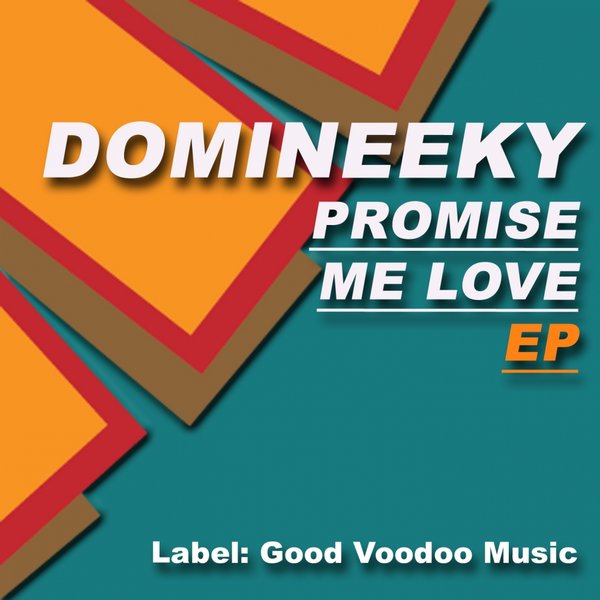 Good Voodoo Music presents the re-release of Domineeky's first solo release for the label.

Domineeky's approach explores more organic soundscapes, heavily influenced by African rhythms. Much of 'Promise Me Love' was created while Domineeky visited South Africa to work with local jazz musicians, poets, opera singers and traditional vocalists to create new flavours of afro-house.

Support:

This Is Why We Dance blog: In short, this is global house fusion bizniss that for once doesn't forget to actually be house music while it's about it.

Sean Smith (Smooth Agent Records): Love elephant!! This really this approach to music making

Robert Owens: Reflections On A Memory - great track

Marques Wyatt: Promise Me Love (South Africa Dub) - Feelin this

E-Man: nice...

Craig Bartlett (L'America): Promise Me Love (Brazilian Wax Dub) - big

Imaani (brown skin music): SA dub for me.nice ep

Doc Link (Liberate Recordings): Nice Grooves here!! Thanks

DJ Reeplee: cool!

Joey Silvero (Distant People): more bumps and rolls from Good voodoo, elephant is heavy ! cool sounds DJ Pope: nice ep

Spiritual Blessings: It's Good! impressive sound and ideas. Will support.

Vinny Da Vinci (House Afrika): DOPE TRACKS HERE!!! Will support for sure.