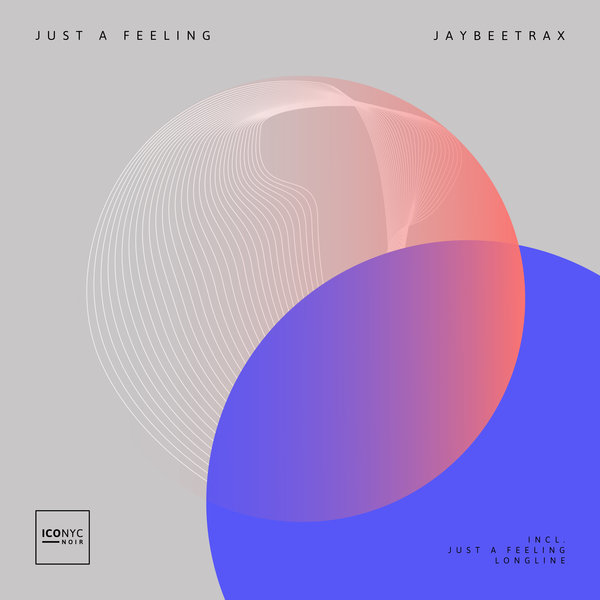 With his brand new 'Just a Feeling EP' we welcome Jaybeetrax to ICONYC Noir. The German producer has started to accumulate a nice little curriculum of releases, with his last releases on Spring Tube & ICONYC amongst others. Upon his debut on ICONYC Noir he delivers 2 outstanding tracks to get any dancefloor moving.

To start us off, Jaybeetrax lets rip with the melodic soundscapes of 'Longline'. His influences are immediately evident as subtle freeform concepts drift through percussive inspired instrumentations. Rippling melodies trip along a deep kick that anchors an auricular montage to create a special sonic infused moment, accompanied by a wonderful vocal that is going to leave a mark on your aural perception. Essential stuff!

Next up we have the title track, 'Just a Feeling' a musical affirmation, unified by a relentless kick drum and dark atmospheric emotion, the track is a concoction of warm, deep bass grooves, swirling pads, textured layers and stunning effects. Clever synth phrases and another superb vocal complete the picture and create a cleverly worked piece of art to see out a true two-track masterpiece release from Jaybeetrax.

Jaybeetrax delivers a beautiful EP full of intermittent drums and electronica-soaked harmonies which come together to create a structured sphere of sonic geniality. Jaybeetrax's 'Just a Feeling EP' sees a worldwide release on November 9th, 2020 via ICONYC Noir. Highly recommended!