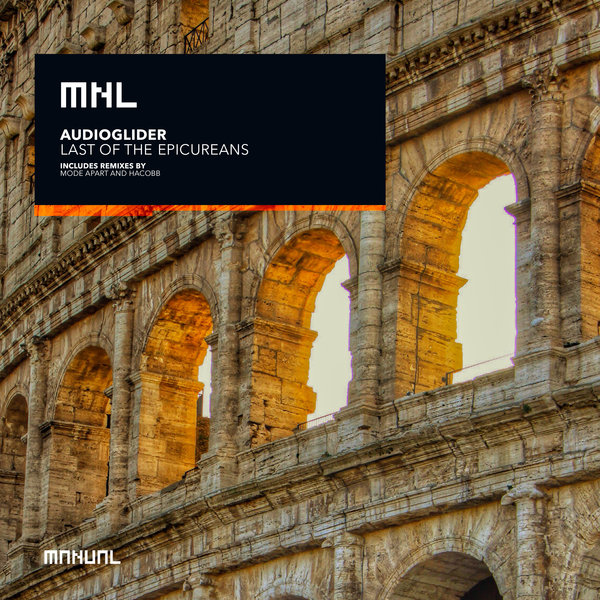 Last Of The EPicureans
MNL
MNL200 | 2020-11-23
Seasoned London based artist Audioglider makes his return on Paul Hazendonk's MNL imprint with the timeless and uplifting 'Last Of The Epicureans'.

Audioglider always brings that unique vibe to the table that we all love her at Manual HQ. His productions sound fresh but with the right dosage of oldschool flavor. Look back to see the future is a phrase that comes to mind when listening to his productions, and with his latest single 'The Last Of The Epicureans' this is no different.

First up on remix duties it's man of the moment Mode Apart who makes his return on MNL after having released various originals - but this being his first ever remix for the label. Coming down from the massive success of this 'Voyage' single on Perspectives Digital which dominated the progressive house charts for weeks he showcases his trademark synth driven grooves once again. Pure magic!

Another artist who makes his return on MNL is Hacobb who debuted on the label earlier this year with his 'Atlast' single. The Greek/Scottish producer, also know for his releases on Modern Agenda, Blaufield Music and High Tide Recordings delivers a remix that will be welcomed with open arms by the progressive house community for sure. It's deep, it's complex and it's intense and driving at the same time. Lovely work!