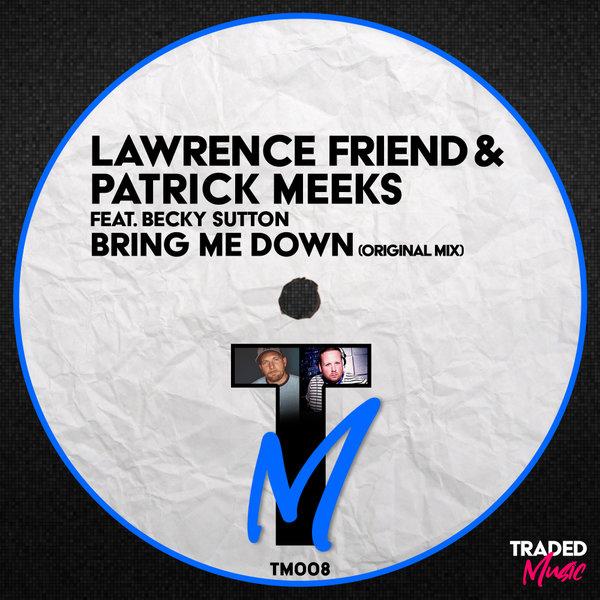 Next up for Traded, we welcome back Lawrence Friend and Patrick Meeks with the vocal talents of Becky Sutton on 'Bring Me Down'.

It's been a great year for the London-based pair who started Traded Music earlier this year. After a number of Beatport Top 100s, radio play and the support of an impressive list of tastemaking DJs, the label is beginning to make some serious waves.

Snappy percussion and a jazzy bassline keeps 'Bring Me Down' grooving. The dubby feel to Becky's vocals give the track an air of class and sophistication.