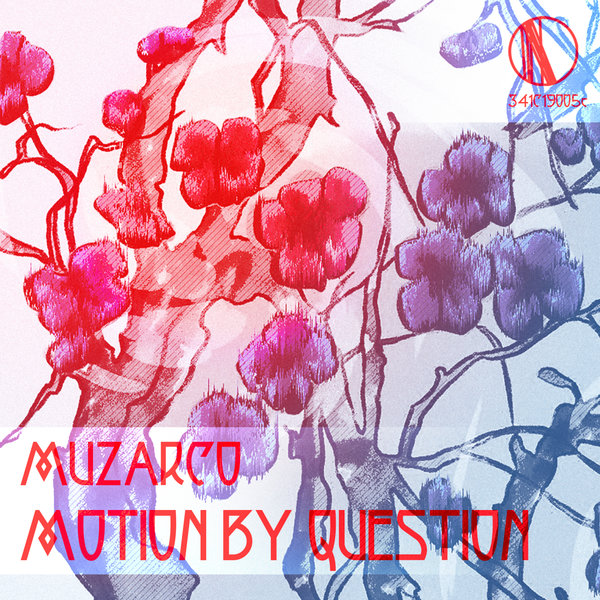 3-4-1 Cuts is proud to release an excellent series of remixes of Muzarco's 'Motion by Question' with red hot talents Eitan Reiter, Nir Shoshani, Muzarco, Alogique and Bergsteiger, Elias Uberhausen and Super Natural all coming correct.

The original track was one of the most appreciated cuts on Muzarco's EP Tang Lung. Up first is a vital remix from Israel's Eitan Reiter. His fantastic version is a dark, bubbling and gurgling monster with freaky bass and clever effects. Alien life forms live in the gaps between the beats and the whole thing is sure to make a giant impact.
Next is Nir Shoshani with a sound that is influenced by a wide array of niches and has played all over the world. His delicate and airy version is a heady masterclass, with bleeping melodies and smeared bass taking you into a trippy world of cosmic sound. Then comes Muzarco, who takes the track into broken beat territory, with slow, heavy kicks and crunching claps that are physical and raw.
A remix by Swiss artists Alogique and Bergsteiger also stands out. It is deep and heady, with rubbery drums and rolling synths getting you in a state of hypnosis. Spanish artist Elias Uberhausen has provided a superbly melodic remix. Here he layers up bright, heavenly synth lines and textured acid stabs that keep you brilliantly on edge. Last of all is 3-4-1 Cuts's first collaboration with Super Natural, a fresh and exciting Swiss duo that includes Thomas T and Baby Brown . Their vision is a dubby house roller designed for cosy backrooms and intimate basements.

All authors provide their unique take on the song and thanks to their backgrounds the result is an outstanding production capable of taking the already excellent original mix to the next level.