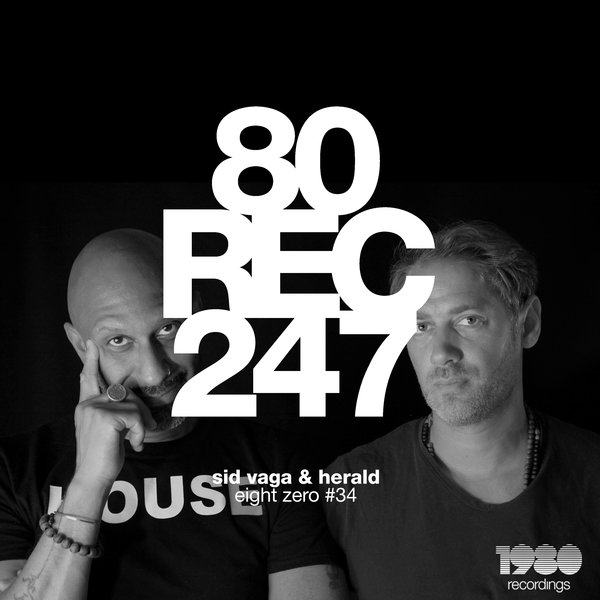 1980 Recordings welcomes two top world class producers to the eight zero artist EP series, please stand up, Sid Vaga & Herald.

Sid Vaga & Herald are two French natives. Sid now lives in New York City and Herald in Paris.Two people who came together through colliding musical worlds as established and respected artists in their own right.

On this Eight Zero #34 artist EP they bring you 3 quality tracks which are deep, dark and dirty techy hypnotic techno burners.

A welcome edition to the 1980 Recordings family.