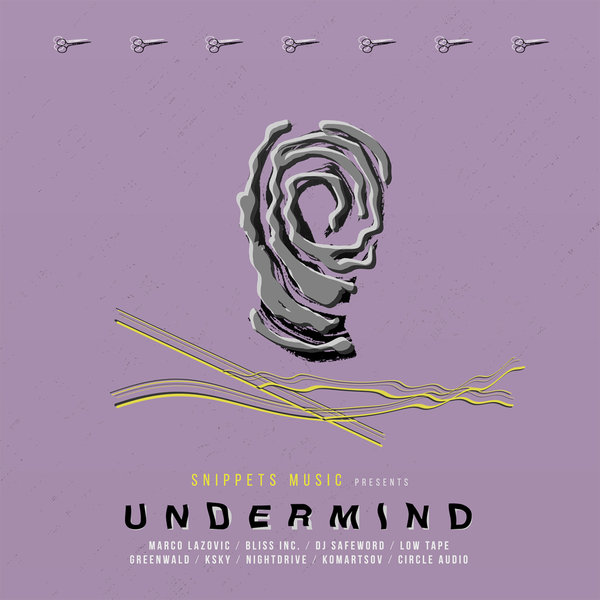 Snippets Music continue their musical journey with the second compilation called "Undermind". Tracks by well-known Russian musicians from Nizhny Novgorod, Moscow and St.Petersburg.

On this release you'll find the artist who released vinyls on X-Kalay, Private Persons, Eudemonia and many more - Low Tape; Moscow based musician with 12'' for Lobster Theremin, GASP and Craft Music - Marco Lazovic; one of Urwaxx label owners - Greenwald and the host of longplayed local radioshow "Deep Connection" - Ksky.

On "Undermind" for the first time at Snippets Music you can hear artist with sold out vinyl releases for Magicwire and Radiant Love - Bliss Inc.; one of main talent from Siberian label ДЕФОЛТ - Circle Audio and two guys from St.Petersburg who have recorded albums for Too Rough 4 Radio this year - Nightdrive and Komartsov.

Except local talents on «Undermind» label invited their friend from UK - DJ Safeword, who released great 12'' last year on Infinite Pleasure from Rotterdam and work alot with DJ Whipr Snipr's label Nerang Recordings.