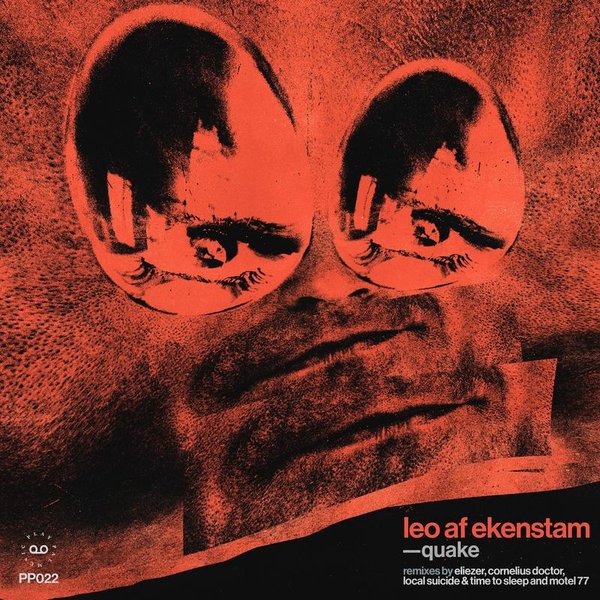 We are pleased to present Swede producer, Leo af Ekenstam with his first release under his own name, having previously released a number of EP's under his Fabian Kash moniker. Joining him on remix duties are Eliezer, Cornelius Doctor, Local Suicide alongside Time to Sleep and Motel77.

The EP starts with 'Quake', a rolling thunderous journey across the sound spectrum, with a tectonic kick-drum seismically rattling the foundations of an unsteady sinister melody, culminating in an unhinged, unstable and unnerving array of sound.

On 'March', an Eastern vibe is married with pulsating rhythms, a ten-tonne bassline and distant chanting vocals designed to subtly twist synapses and reshape the cortex.

First remix comes from Israeli Eliezeer, a more subtle and slow building take, surrounding the original arpeggio in sound like a cage, as a vocoder blurs the line between man and machine, melody and flame.

Cornelius Doctor adds a slab of sleaze to his 'Kinosexual' remix of 'Quake',
adding a 'where you wanna go and what you wanna do' vocal to a slightly
slower and more melodic take on the original, which keeps the arp but oozes sex.

Local Suicide & Time to Sleep team up to create a stripped-down more atmospheric rework of the original, which places the guitar and distorted vox in the main skeletal body of the track, as the tension grows organically around it.

And Motel 77's serve up a swirling feedback driven take on 'March', which gives the vocal a centre stage where metallic clangs and spiky guitars punctuate the track's driving rhythms.