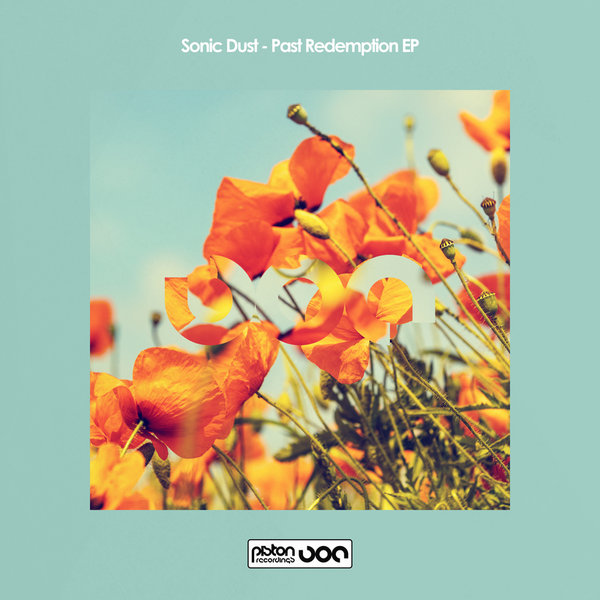 We welcome Sonic Dust back to Piston Recordings with their latest effort titled, Past Redemption EP. This one follows their impressive debut, Dive Into The Change EP. Italian DJ and producer duo Gerry Albano and Fabrizio Cusumano got together a few years ago with a view to create a project, based on continuous research and experimentation in sound, characterized by 90's underground atmospheres, through the many musical directions plotted in time to the current electronic sound. If you have a look at their release count to date, you'll see that they are fulfilling their mission and leaving us in awe in their wake. Great to have them back for more.

First up we have Past Redemption, a super deep, lush vibe with a minimal groove. Nice and chunky kicks stand out against a backdrop of flowing percussions. A cool vocal provides the narrative throughout, while warm pads and pluck keys inject movement into the groove. On the low end, a phat analogue bassline rises from the depths, shaking the bins and your ass. Top-notch stuff, that will not disappoint.

Surfside Beach is up next, taking us on a much more subdued ride, with a focus on the tight drum arrangements and cosmic melodies. The intro is all about the drums, layering up nicely before a surreal pad sweeps across, adding atmospherics to the groove. Warm, groovy chords come through alongside a plucky bassline, the perfect combo for the floors. Smooth grooves, not to be missed.

Breeze & Breath closes off the EP, ramping up the tempo and the energy. Punchy kick drums and sharp hats lead us out before a haunting pad lurks in the background. A cool vocal FX adds intrigue as the bassline intensifies. On the break, delicate pianos weave out soft melodies while a deep, droning pad fills the spectrum, climaxing back to full-on mode for the duration. Superb stuff and a must have, for sure.