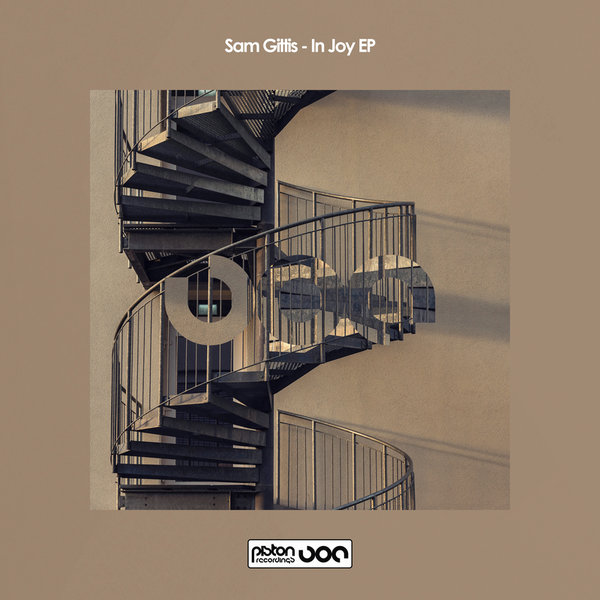 Based in Prague and hailing from North Carolina, USA, DJ, producer Sam Gittis debuts on Piston Recordings with the superb four track EP titled, In Joy. Since the summer of 2019, Sam has released a few quality tracks alongside equally fine remixes on the likes of Dub Forest and Lacuna Recordings among others. Sam is first and foremost a working DJ, playing top venues with quality House vibes and the occasional Hip Hop set. We're delighted to have him on board and we hope to see more productions from him soon.

In Joy is spritely deep house joint, with garage qualities, smooth rhythms and an energetic core will keep the floors busy for sure. Driven by a tight kick drum and shuffling percussion combo, the groove is electrified by broken chord sequences which add to the sense of movement in the track. Cool vocals adorn the sound, adding character as a subdued bassline sits comfortably on the low-end. Superb stuff that will not disappoint.

Get Home continues with the party them of the EP. Punchy kicks lead us off, with crispy hats setting up a smooth rhythmic flow. A plucky bassline stands out, giving the groove a nice bite while silky one-shot vocals flow through. Warm chords fill the background, adding depth and a richness to the sound. A definite floor mover, no doubt, this one is not to be missed.

Pan N' Pot intros with a smooth, warm chord pad and cool percussion layout. A straight-up solid kick drum takes over, settling us into a nice flowing rhythmic structure. The pads continue to sweep through the groove as mesmerizing synths join in. The bassline ramps up a notch, becoming a funky ass shaker alongside plucky analogue style patterns. Very nice indeed and a tight construction for sure.

Can't Change This closes off this solid EP, taking us into a much deeper realm. The track is focussed on the percussion and drum layering, with a bed of beats which send out a strong and powerful groove. Distant voices come through as strange FX ebb and flow. Heavily filtered chords are tweaked beyond recognition, creating unique sounds in a twisted pattern. Late-night grooves that are a must have.