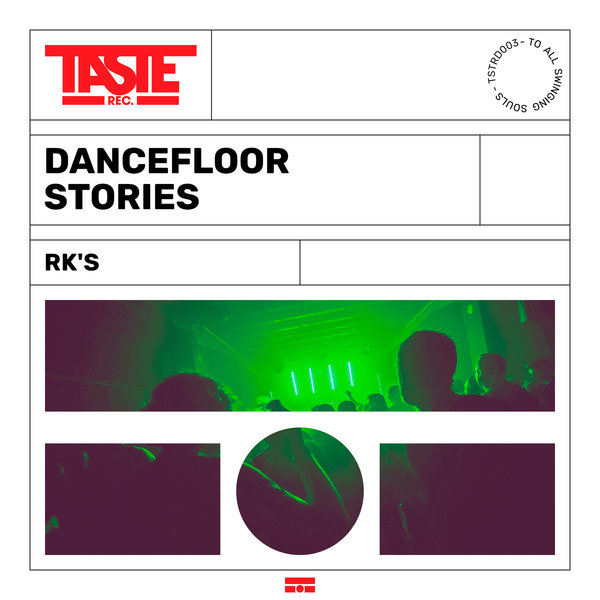 RK'S - Dancefloor Stories

The new chapter of our digital catalogue comes from the two mind behind the vinyl only label, Earth Motherm: RK.
The Berlin / Milan based duo share a common passion for deep sounds and Techno Funky raw grooves and they have been mostly releasing theirs and their close friends' music.
Since 2010 they have released 10 releases, featuring the likes of Fabrice and Analogue Cops, receiving support from people like Chez Damier, Prosumer, Virginia and Ryan Elliott to name a few.
In late September they land on Taste Rec. with a 4 dancefloor focused tracks all analog-only produced.

"Give me my chewing gum" is definitely the most funky oriented track, whose vocal and instrumental samples will take you back to a 90's super-charged dancefloor.

"I Just Change"is a broken beat affair, maintaining a groovy funky bass-line with its samples- based mood.

"Citizen (Deep Mix)" the track is permeated by a Detroit atmosphere and shouts: follow the acid path!

"The Adventures of shy Jack" This super nice raw beat is a perfect mix of old school house and techno, with a killer bass line and stomping relentless drums that will not take prisoners!