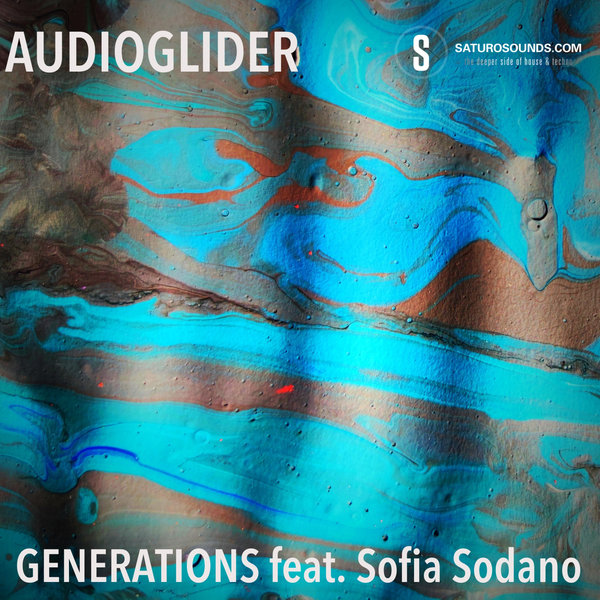 Here at Saturo Sounds, we're delighted to welcome industry stalwart, Audioglider who has turned in a typically eclectic, genre bending 3 tracker for us in this Generations EP, making his debut with us.
The title track, made using parts created by his daughter on the Korg gadget app, recalls classic Orbital with vintage keys, spoken word, breaks and uplifting sequences - it's got summer festival outdoor vibes all over it.
Next up, Cracking Up give us old skool breaks that will fit in to any progressively minded set, with acid squelches, dark organ arps, some wicked chord changes and a powerful breakdown. Darker than the title track and makes a great counterpoint and transition for your sets.
The final track, Burning Bridges sits somewhere between its two siblings, with a blend of breaks, house, big basslines, sonic textures aplenty and some great vocals - this would sit nicely into early sets with the sun going down, heads nodding, hips shaking, enticing people onto the dancefloor with its positive vibes as you take them on a journey to remember.
Once again Audioglider proves why he's in demand as an artist and remixer - difficult to categorise, eclectic, yet accessible, we're excited to share this package with you all.