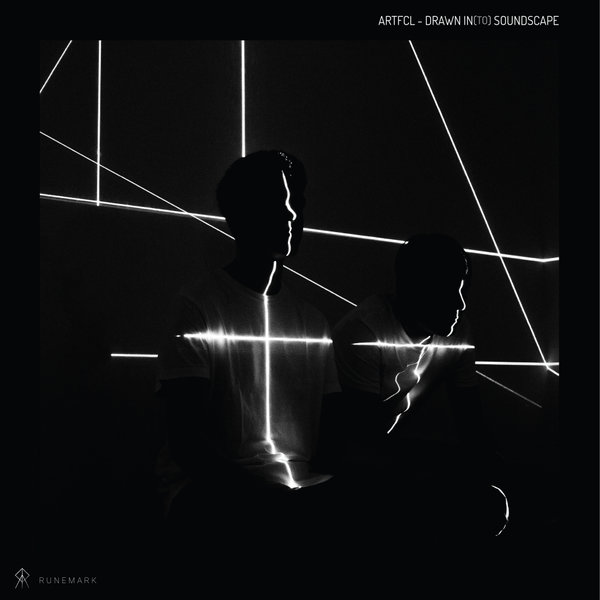 RUNE030: Artfcl - Drawn In(to) Soundscape EP

In the thirtieth release of the anniversary we are excited to present a new debut on Runemark Records - a Lithuanian electronic music duo Artfcl and their fresh 'Drawn In(to) Soundscape'' EP including two remixes from Ten Walls. The EP is already pressed on vinyl with the following digital release.
The original version opens the EP, which is taken from Artfcl's debut album 'Artificial'. A timeless piece of music full of beautiful soundscapes, a variety of grooves, and vast deepness.
Artfcl's Destroyed remix shows the different side of the duo and is dedicated to breakbeat fans. Modular synths and rhythm patterns create dark and pulsating vibes.
'Drawn In(to) Soundscape' Ten Walls remix starts the B side of the vinyl. Bright pads, massive basslines, and magnificent synths build a heavenly uplifting atmosphere. The most energetic track in the pack.
Last but definitely not least Ten Walls' remix for Artfcl's composition 'Colored'. A totally different approach to remixing. Ten Walls shows his sophisticated jazzy side for the first time in a remix. Complicated structures are delivered in an easy-listening manner to emphasize the colorfulness of the remix.
Artfcl's 'Drawn In(to) Soundscape' EP is available in a physical vinyl format with the following digital release, that is available in all digital music stores as well as music streaming platforms. Enjoy the music!

Runemark team.