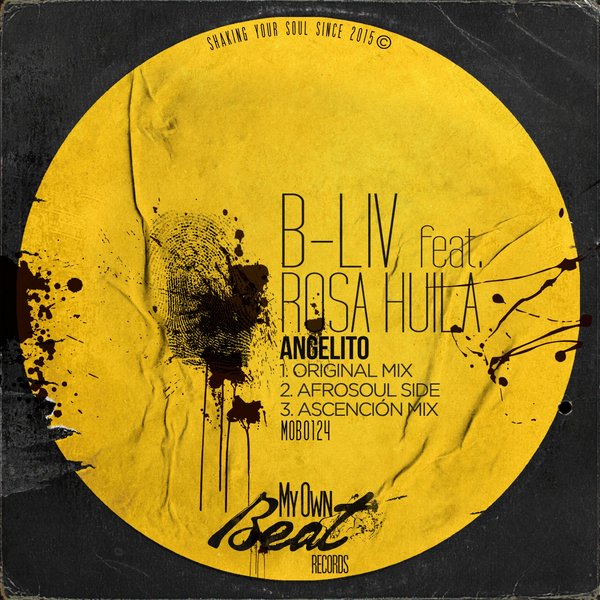 The talent of B-liv, head of the My Own Beat Records label, one of the most important producers of electronic music in Mexico, with an important international projection, reaches the roots of the Colombian Pacific with his music for a very special collaboration with Rosa Huila.
Rosa has lived 87 years. She was the winner of the National Contest: "Recognition of Ancestral Knowledge Bearers" in Esmeralda (Ecuador) and now her voice officially joins to B-Liv´s electronic sound for this work full of Afro-Tech rhythms . Rosa is one of the maximum representatives of the traditional rhythms of the Afro people, from the Emerald coast to the Pacific of the Colombian Choco.

Angelito, is originally a chigualo, which is a kind of ancient song to say goodbye to deceased children wishing them a good way to heaven.